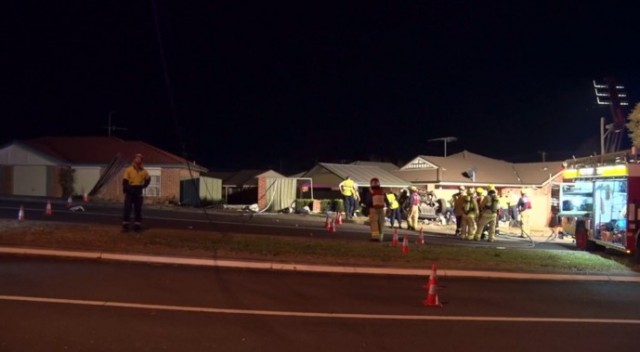 This is the tragic aftermath of a crash at Emu Plains last night that has killed two young men and seriously injured another.
The crash happened at around 9pm last night on the Great Western Highway near the intersection of Grey Street.
Emergency services responded in huge numbers.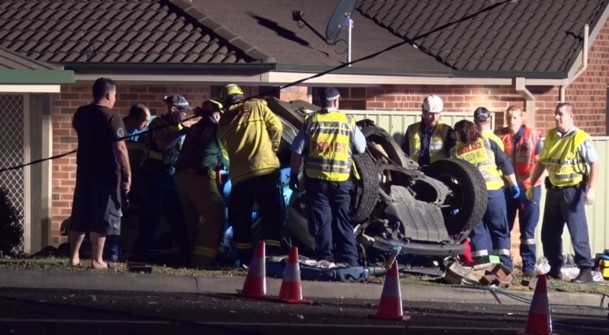 Initial investigations suggest a white 4WD, with three occupants, all believed to be males in their late teens or early 20s, was travelling along the Highway when the vehicle left the roadway and crashed into a power pole and into a fence.
There has been speculation that the vehicle may have initially crashed into a parked car. Police are investigating the likelihood that speed was a factor.
The driver suffered critical injuries and died at the scene.
One of the passengers was treated at the scene by Ambulance Paramedics for critical injuries, before being taken to hospital, however died a short time later.
The second passenger was treated at the scene by Ambulance Paramedics before being taken to Westmead Hospital with serious injuries.
It is understood he has spinal, chest and leg injuries.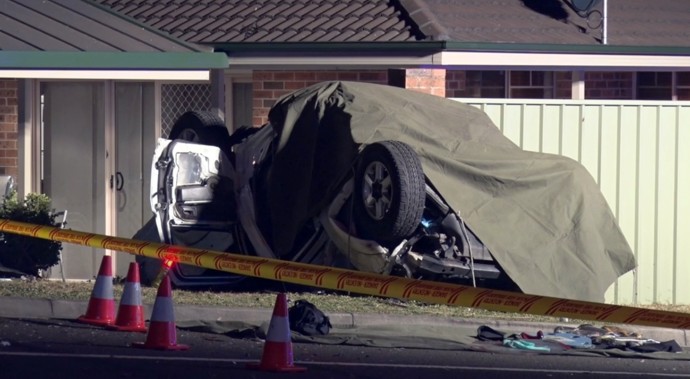 A crime scene was established and a report will be prepared for the information of the Coroner. The Great Western Highway was closed for several hours.
Locals have been stunned by the accident with many expressing their sadness and grief on social media.
Some have suggested they heard the impact of the crash from several streets away.
– Troy Dodds