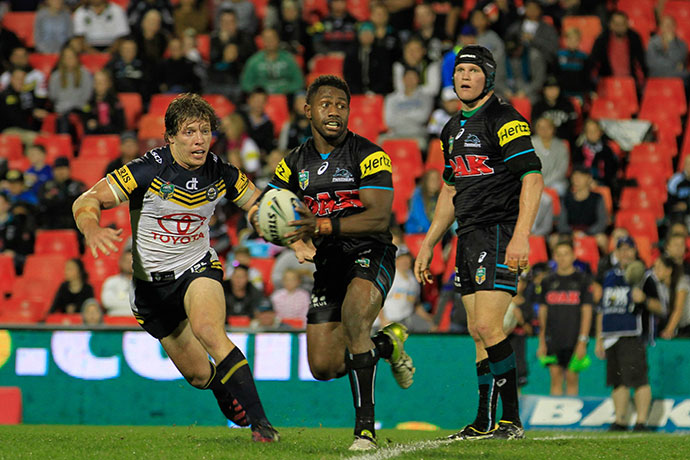 The Penrith Panthers go on the road for the final time in 2015 on Monday night when they travel to the nation's capital to take on the Canberra Raiders.
It is a dangerous trip in which to expect a victory – the Panthers have very little to play for, would feel down on confidence after last week's dour loss to the Dragons and will face less than comfortable conditions on the last day of winter.
Adding to the woes is that Penrith will be without their best defender, Elijah Taylor, who played on for as long as he could with a broken hand last week against the Dragons before being forced from the field.
25 years ago a match between Penrith and Canberra at the back end of the season would have been a blockbuster. Success is never permanent, however, and in 2015 both of these sides find themselves as non-glamour clubs fighting for pride and aiming to give their fans hope that brighter times are ahead.
For the Panthers, if injuries hadn't caused so much grief in 2015, the finals would have been almost a certainty. Fans may be frustrated at the end result this year but they can sleep peacefully during the off-season knowing that at full strength, their team will be among the premiership favourites next year.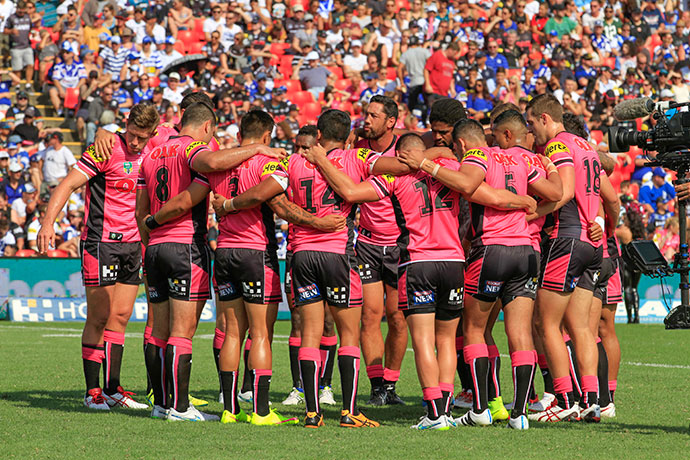 Canberra fans are probably a little less hopeful – they've seen their team win just twice at home this season and fail to close out matches that should have been theirs for the taking. However, former Panther Blake Austin has given fans at least something to cheer in 2015 and with Aidan Sezer joining the Green Machine next year, there is the foundation of a competitive squad.
There is every indication that this will be a close game, and hopefully nothing like the 74-12 mauling the Panthers copped at this same venue in 2008 (yes, it still hurts to think about it).
These sides met a little over a month ago, with the Raiders prevailing 34-24 on a day that essentially ended Penrith's realistic hopes of making the finals.
Other recent games between the two sides have also been close, including two six-point wins to Penrith last year. History shows that with the odd exception, games between the Panthers and Raiders are usually only decided by a couple of tries and generally late in the contest.
All-time matches between the two sides are extremely close in terms of the win/loss tally and incredibly, according to the Rugby League Project, just 12 points separate the Panthers and Raiders in the all-time point scoring tally for matches between these two clubs. That's quite a stat considering they've played almost 70 times since 1982.
While Penrith were disappointing in the 19-12 loss to the Dragons last weekend, you cannot question their will to win. They turned up to play, but injuries again caught up with them and the lack of cohesion in attack was obvious. Had one or two passes stuck, the Panthers would have run away with the game but it simply wasn't to be.
Hopefully that loss hasn't drained too much of the side's confidence because if they turn up with the same attitude against Canberra on Monday night then we'll in the very least be in for an entertaining game. At this point of the year, there's nothing to lose in just throwing the ball around so while we'll probably see the odd mistake, at least we may get some points and witness some great tries.
Tip: Panthers by 2