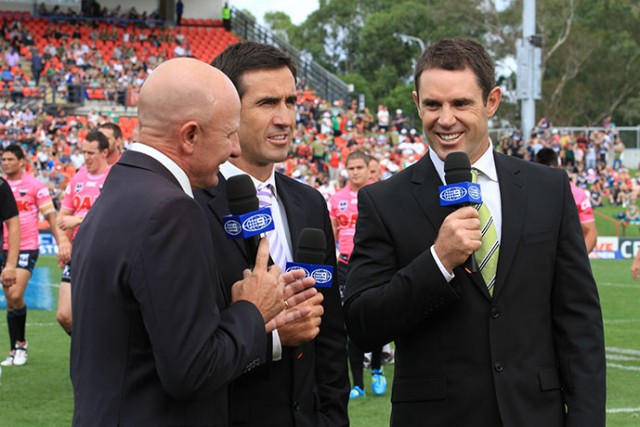 The NRL has announced that the Nine Network has retained the rights to broadcast the Telstra Premiership and State of Origin in a record free-to-air deal worth more than $900 million.
Channel Nine announced the deal at 8.31am this morning – surprising the rugby league world, which thought detailed negotiations were continuing with Nine and other free-to-air broadcasters.
The new deal comes into effect from 2018 and includes major changes to match scheduling with the NRL confirming the permanent inclusion of Thursday Night Football. It is highly likely, but unconfirmed, that Monday Night Football will be scrapped after 2017.
The NRL Telstra Premiership will be played over 25 weeks instead of 26 from 2018, while a new State of Origin schedule will be implemented with the second match in each series being played on a Sunday night. The first and third games will still be played on Wednesdays.
International Rugby League will be given a new priority and will be played in a dedicated window after the NRL Premiership season.
Channel Nine will broadcast NRL matches on Thursday nights, Friday nights, Saturday nights and Sunday afternoons and all games will be shown live, essentially doubling the number of live games on free-to-air television.
No deal has been announced with Fox Sports yet and it is expected negotiations will continue for some time, especially if the top-rating Monday night slot is definitely dropped. Fox also loses its current stranglehold on Saturdays, but there is speculation that the pay television network may be able to broadcast all eight games a week, simulcasting four of them with Nine.
The CEO of Nine Entertainment Co, David Gyngell said rugby league was part of Nine's DNA.
"This is a transformational outcome for supporters, Rugby League and Nine," he said.
"It will enable viewers to see the best of the NRL, live and free, four days a week – anywhere and on any device."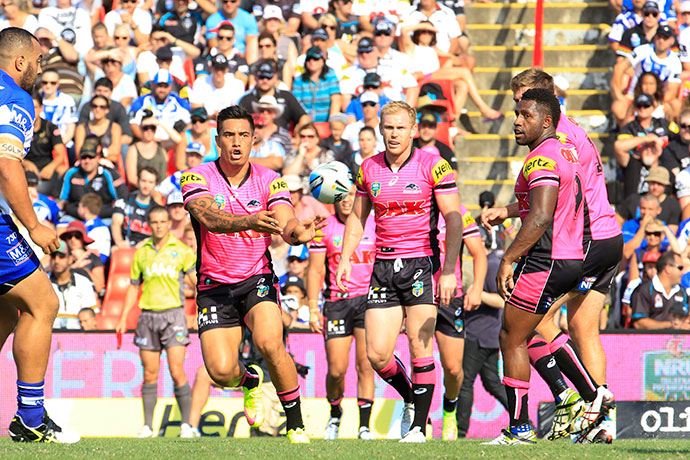 NRL CEO Dave Smith said that, as part of the agreement, the NRL would regain control of the season schedule – and deliver a better deal for the fans.
"We will be able to schedule the best games when fans want to see them – and ensure all clubs receive the coverage they deserve on free to air television," he said.
That could mean that Brisbane will lose its Friday night dominance, which is unlikely to be an issue for Nine given it no longer has two competing matches to broadcast on Fridays from 2018.
Mr Smith said that, while the initial focus had been on free to air rights, the NRL had already held extensive discussions with a number of operators involved in pay television and streaming rights.
The digital media market is changing rapidly and it is our view that new and exciting opportunities will develop with Fox Sports and other providers," he said.
"By 2018, the digital world will be very different and we want to be in the best possible position to take advantage of any changes.
"So negotiations with the pay tv and digital providers will continue and, again, our focus will be on ensuring the most widespread coverage on whatever platform fans choose to watch rugby league."
The new deal is the most significant in free-to-air television history and importantly, has been secured ahead of the AFL's new TV deal, which will start from 2017 when it is negotiated.
Given Nine has committed to four days of live rugby league into Sydney and Brisbane, there is a strong possibility the network will also bid for the AFL rights, which would give it dominance across the country in key timeslots like Thursday nights and Sunday afternoons.
The A-League TV rights are also currently being negotiated.
– Troy Dodds