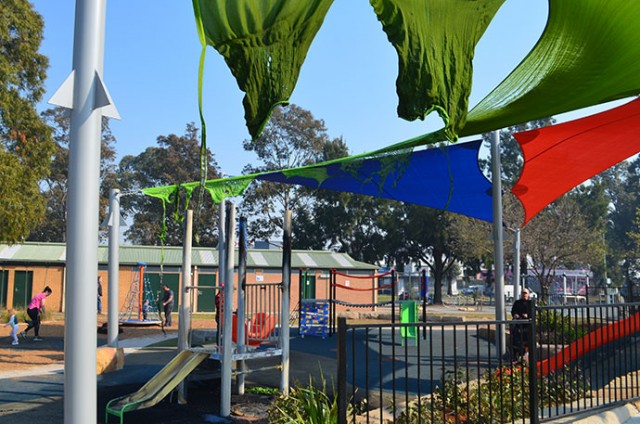 Part of the newly constructed playground at Jamison Park has been damaged by heartless vandals, causing thousands of dollars worth of damage.
Play equipment and the shade sails have been burnt in the incident.
A Penrith City Council spokesperson expressed disappointment about the incident that will come at a cost to the Penrith community.
"This type of vandalism costs the community as the funds need to be allocated from other work programs to fix up the damage," she said.
"There has been at least $10,000 to $15,000 damage. The damaged area is currently sectioned off, and will also be followed up by police."
Council said the playground is an important part of the community, that teaches children valuable skills.
"Jamison Park playground is one of 142 playgrounds spread across the City servicing the needs of children," she said.
"All popular playgrounds provide a range of experiences for children as part of the learning process. These include height, speed, balance, and general risk taking."
Council said the 'state of the art' playground is one of 22 that Council's Parks Department has either renewed or constructed in the last three years.
"Playgrounds are maintained by Council's parks teams who undertake monthly inspection reports on the equipment and surrounds to ensure they are fit for purpose. This includes equipment, softfall and the identification of any required repairs," she said.
– Dale Drinkwater