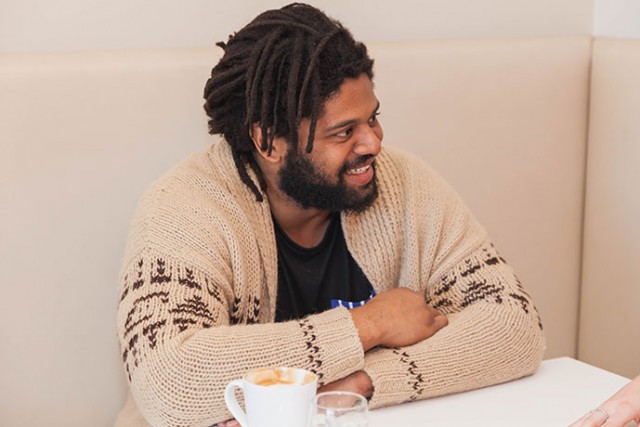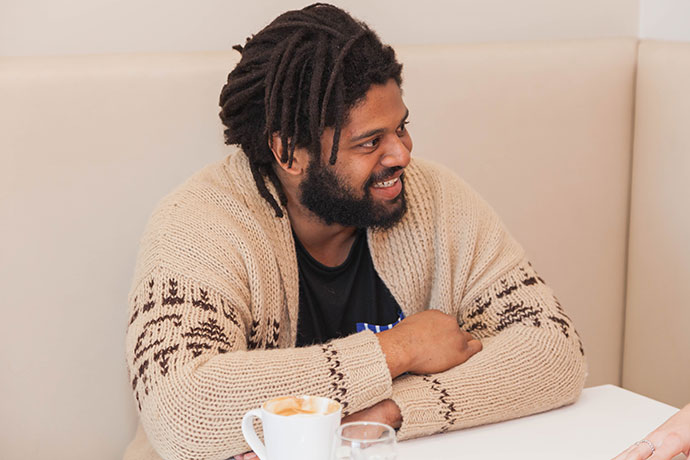 On the football field, the 115kg hulking frame of Jamal Idris gives the impression of an unbreakable, fierce and dominant character.
The real Jamal Idris, however, is anything but.
This is not a story about rugby league. It's not about tries, tackles or premiership points.
It is a story about a young, 25-year-old man who has the world at his feet, but doesn't quite know what he wants from that world or what it expects from him.
It's about a quietly spoken, often misunderstood gentle giant whose true feelings are often disguised by a tough exterior.
Standing at almost two metres tall, Idris never expected the NRL stardom that he has achieved.
"I didn't grow up thinking that I was going to be a football player," he said.
"My first interview when I was 18, they asked me what I thought was going to happen. I said to be honest, if I play one game, get man of the match and get a thousand bucks, I'll go buy an old van, put a mattress in the back and travel around Australia."
But over 130 first grade games later, his life is a far cry from that vision.
Idris' physical features have been both a blessing and a curse, launching him into the spotlight, and giving him a life many would be envious of.
However, as grateful as he is, the fame and attention created personal struggles that have been hard to escape.
"I stick out like a sore thumb. My moods, that are roller-coasters, get noticed so easily," he said.
"I can walk down the street and people just stare. I'm at a traffic light, and people are in cars next to me trying to take pictures. I'm having dinner with my mother and people are walking past with their cameras up trying to record me."
The staring seems to bother Idris most.
"I already get paranoid about people staring, because I'm generally paranoid as it is," he said.
"I always grew up thinking it's rude to stare, and when you tell them it's rude to stare, they look at you like you're the one that's being rude.
"I'm just trying to live my life, doing the best I can with what God gave me."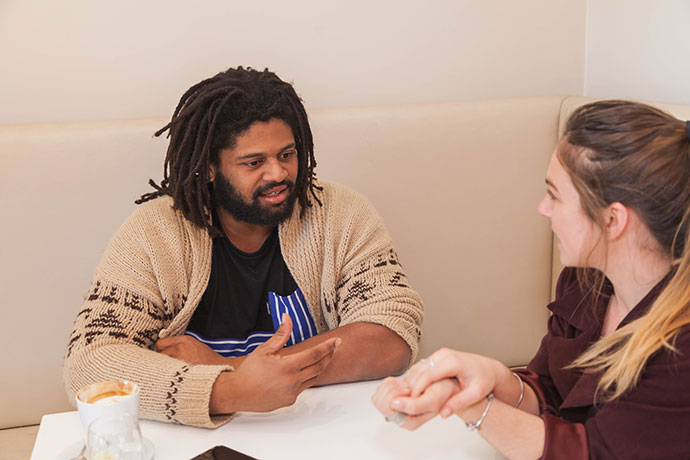 What is most misunderstood about Idris is that as much he does love football, it doesn't define him.
"I love playing because I have fun playing. I don't think people get that football is my career, and they think I should live and breathe it, but no, I don't," he said.
"People see me play football, and they think they know me because of the game, and style of play I play. I am so different to rugby league; it's like putting a triangle into a circle."
As a footballer, disconnecting from your job is difficult to do.
"People work 8-5 and say it's tough, and I get it. But they get to go home afterwards and be themselves; they're no longer their job. I go home and I'm still a football player," he said.
"And people question why I left the Bulldogs. Are you kidding me? You've never left a job?"
The last year has been challenging for Idris, who has been investing heavily in his friends and family since the break-up of his engagement.
"We were best friends since we were nine-years-old, so you do lose a best friend. You're left in a world where your ground is taken away, and you're just trying to find something to hold onto again," he said.
Idris holds on particularly tight to his younger brother, who he feels understands him most.
"I'm thinking everyone feels lost. I'm not the only one, but I feel majorly lost," he said.
"Mentally, I'm a person that's out of time. The way I think, the way I see things, I wasn't made for this time. Not many people understand me, so they sit there and say, 'You have it so good at the moment'.
"My brother has never pressured me to keep playing because of money, he has always said that I have to do what makes me happy. I never had it in my head that this is what I was going to be. Yeah I have it good, but I put myself in a position where I worked hard, and my family did as well."
While being sidelined with an injury, Idris admitted it's hard to stay motivated, but has channelled his money and excess time into his family.
"My family is everything so a lot of my money goes to them. I've never needed much of it, look at me, look at the way I'm dressed," he laughed.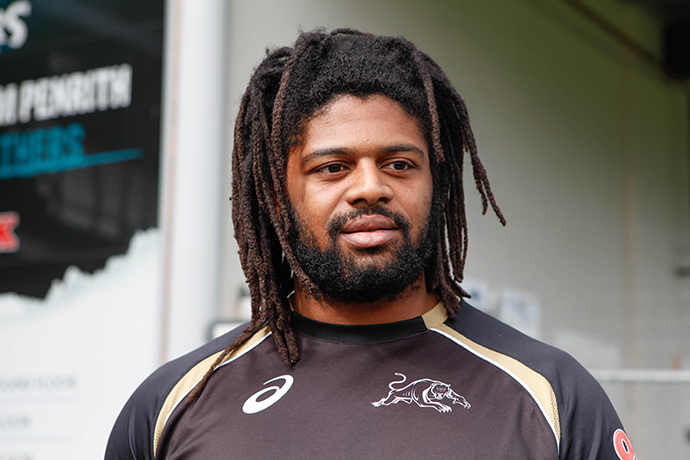 After football, Idris said he just wants to lead a simple life.
"I know it's not a job but I just want to be happy. I want a little place, just quiet, somewhere in the country but not too far from the water," he said.
But it's not over any time soon for the former NSW and Australia representative, who has a burning desire to win a premiership at Penrith.
"That premiership gets me. That's the thing you want at the end of your career, to look in your cabinet and have that looking back at you," he said.
The Panthers were one game short of the Grand Final last year but his best premiership chance came with the Bulldogs in 2009, with Parramatta ending that dream.
"You still remember things about that game like it was yesterday, and it still burns you," he said, clearly determined to make 2016 a memorable year.
Ironically, this interview was interrupted and ended when a mother asked for Idris to get a photo with her baby.
He happily obliged.
– Dale Drinkwater