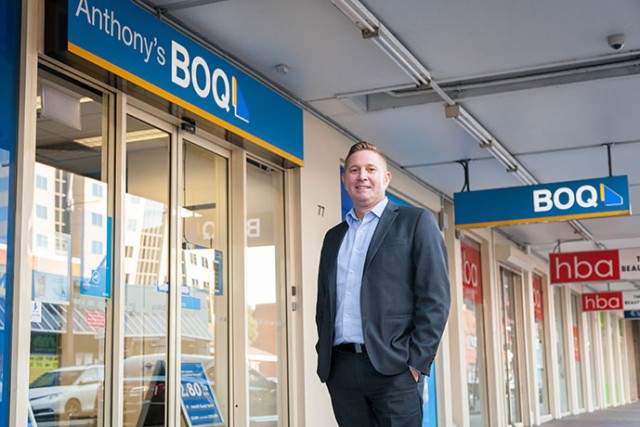 When Anthony Walker opened Penrith's first Bank of Queensland (BOQ) branch on August 22, 2005 he had youth, enthusiasm and extensive finance industry experience on his side.
But there was one thing lacking – customers.
It is a familiar story for many people walking the tightrope of starting their own business, but as he prepares to celebrate 10 years of operating BOQ in Penrith this weekend, Mr Walker has emerged as one of Penrith's major unheralded business success stories and one of the bank's leading owner-managers.
BOQ essentially runs on a franchise model, so 43-year-old Mr Walker both owns and manages the Penrith branch on Station Street.
"In 2004 I was working with the Commonwealth Bank and I found it frustrating being in a larger bank," Mr Walker said.
"Whilst I had a great career – they taught me a lot and I worked with some great people – it was frustrating when I couldn't look after my customer base and the people that worked for me as much as I would have liked.
"I always had a burning desire to work for myself so I looked at a few different options, but never did I think there would be a banking option. I then heard about BOQ and the franchise model and it was perfect – that's where it started."
Mr Walker spent 17 years with Commonwealth Bank and admits the enormity of his decision hit him when the branch first opened that Monday morning in 2005.
"We had no immediate clients. There was a small amount of family and friends that came over but that dries up pretty quickly," he said.
"It was a real challenge for the first 24 to 36 months, but then we turned a corner and got out there building the brand, meeting some great people in the Penrith community and the community was really good in coming to the party to support us. They were looking for something different and that's what our model delivers around the country."
After starting with zero clients and struggling to build a presence in the local area in the early days, BOQ's Penrith branch is now among the most successful in the country, consistently in the bank's top three performing locations out of more than 250 nationwide.
The bank believes in a long forgotten model of the true local bank manager and strong customer service.
"When you talk about service from a big bank, they can make as much noise about that as they like but people aren't silly – they understand when it's genuine and when it's not," Mr Walker said.
"People want the days when they knew their bank manager, and that just doesn't happen anymore. That's where word of mouth has spread for us."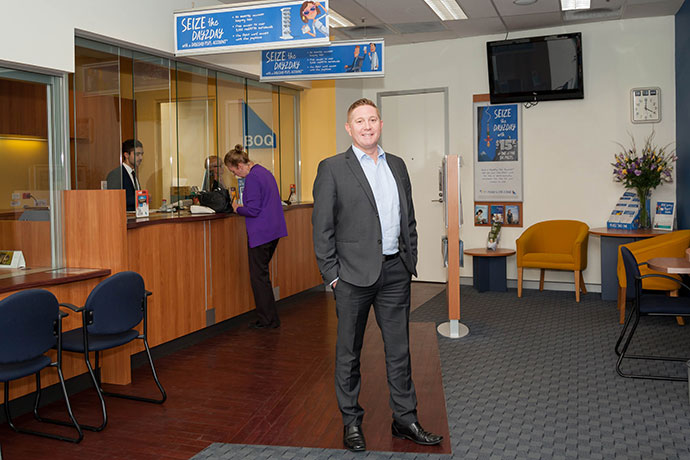 Mr Walker said he never regretted his decision to start the branch even when times were a little tough.
"I strongly believed in this journey all along the way. I've had some sleepless nights, anyone in business does, but there was a passion there and as long as I always had the right people 'on the bus' in the business that knew what we were here to deliver, I was definitive that this would be successful and it has been," he said.
An avid reader, particularly of management and leadership books, Mr Walker credits his staff and family as key elements of BOQ's success in Penrith.
Mr Walker's staff numbers have grown over the years and he says that beyond resumes and cover letters, he looks for passion and drive when it comes to employing people.
"I look for the right people to get 'on the bus', even if I don't have a seat for them on the bus," he said.
"If I know they're the right people, I bring them on because I know they are going to take this business to another level and I know they can deliver the level of service that we need."
BOQ celebrates 10 years in Penrith on Saturday.
– Troy Dodds