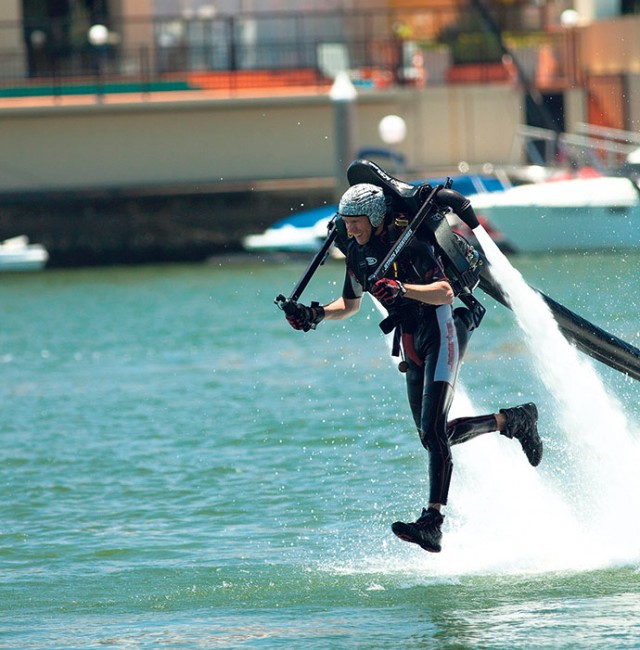 When it comes to adventure sports it doesn't get much cooler than flying through the air with a jetpack on your back.
While it used to be a thing of the future, thrill seekers now have the chance to strap in and fly off with Jetpack Adventures at Sydney International Regatta Centre in Penrith.
These water powered devices feature a backpack unit with a five point safety harness and two jet nozzles that will lift you high above the water and allow you to fulfil your very own James Bond fantasy.
Whether young or old this thrilling jetpack experience is open to anyone over 40kgs.
Your flight will include an on-land safety briefing as well as in water training so you can feel confident as you experience the thrill of flying.
Jetpack Adventures were the first to bring the water powered Jetpack Device to Australia and have been hiring to the public since July 2012. The company has multiple locations throughout Australia.
For more information on Jetpack Adventures or to make a booking visit www.jetpackadventures.com.au.
The Weekender has five Jetpack Adventures gift vouchers to give away. For your chance to win one, email the code word 'JETPACK' to [email protected] with your name and contact details.
Entries close Wednesday, July 22. Authorised under NSW Permit Number LTPM/15/00066. Terms and conditions at www.westernweekender.com.au or Weekender reception.