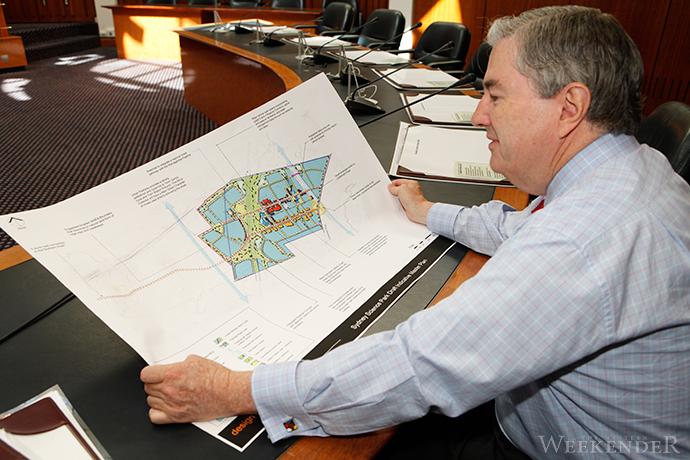 The Western Sydney Leadership Dialogue has welcomed the NSW Government's Gateway Determination for the development of the Sydney Science Park at Luddenham, further cementing the region's reputation as Australia's innovation capital.
The Sydney Science Park, managed by Western Sydney property developers Celestino, will be set on over 280ha and upon completion is expected to employ over 12,000 staff, in mostly high-skilled, high-paying jobs, educate 10,000 students in key scientific and technological disciplines, and provide more than 3000 homes.
Planning Minister Rob Stokes has confirmed that the Sydney Sience Park has been issued a revised Gateway by the Department of Planning and Environment, which means the proposal can go to the next stages of approval.
Western Sydney Leadership Dialogue Chairman, Christopher Brown, praised Celestino for its multi-billion dollar investment in Australia's own Silicon Valley, a project that has the support of all levels of Government.
"This Gateway Determination means that work can now commence on building the Sydney Science Park, which is going to be a world-class facility. A place that clusters leading innovators in industry, education, and business, at one location to form a development like no other in Australia," Mr Brown said.
"This decision is a massive win for the region. The Sydney Science Park will not only stimulate the Western Sydney economy through the provision of 12,000 smart jobs, but generate more than $2.5b of economic activity in construction alone."
The Sydney Science Park is located along Sydney's 'innovation corridor', which includes health and medical research centres in Liverpool and Macarthur, a high-tech business hub at Werrington Park and an agribusiness hub at Hawkesbury.
The Park is connected by key infrastructure nodes such as the M4 and M7 Motorway and is located 10 minutes from Penrith, 15 minutes from Parramatta and five minutes from Badgerys Creek Airport. It will also be serviced by billions of dollars worth of new infrastructure that is being built to cater for the region's enormous growth, including $3.5 billion in new roads.
State Member for Mulgoa, Tanya Davies said the science park had a range of benefits for local residents.
"This project means more people will be working and living locally enabling them to achieve a healthier work-life balance," Mrs Davies said.
Mayor of Penrith, Ross Fowler said the project will be an important addition to the region.
"A key feature of the plan is the inclusion of a new Town Centre, industrial research and development facilities, a school and a retail centre, all providing new employment opportunities in this area of western Sydney," Mr Fowler said.
Penrith City Council will soon put the proposal on public exhibition, which will allow the community to provide feedback on the project. The department has worked closely with council to ensure the right mix of homes, jobs and education facilities, and that completion of new homes is coordinated with new infrastructure being delivered.