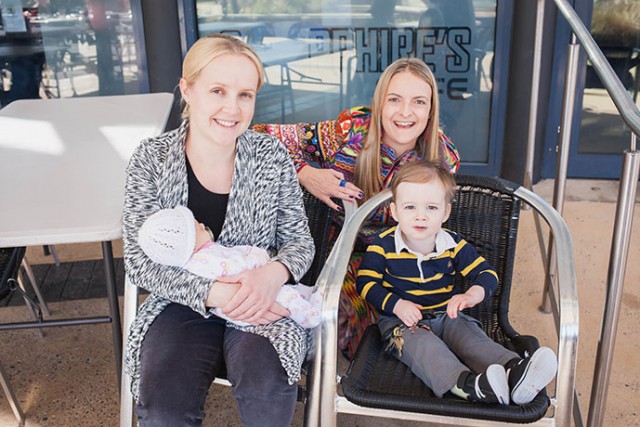 The Australian Breastfeeding Association Hawkesbury/Nepean group is calling out for more local workplaces to become breastfeeding friendly during World Breastfeeding Week, August 1 to 7.
With the theme for 2015 'Breastfeeding and Work: Let's make it work', the group is hoping to encourage more workplaces to become breastfeeding friendly.
Counselor for the group and a mother herself, Nicole Bridges, said it can also be beneficial for the business.
"What we know based on research is that it makes economic sense for the business because they don't have to train someone new and the mothers have higher rates of loyalty towards the business, there's lower absenteeism and higher productivity – it's great for morale," she said.
"Being a lecturer I was very lucky that UWS allowed me to bring my three-week-old baby to work with me – it's really unfortunate for those mothers who have workplaces that don't allow it."
The ABA runs an accreditation program for businesses who wish to support breastfeeding mothers, enabling them to become a breastfeeding friendly workplace and display their support for breastfeeding mothers.
Glenmore Park resident Krystal Crowe signed up with the ABA Hawkesbury/Nepean group about a year ago and now, with a three-week-old girl, she is able to get the support she needs.
"It was hard with my first baby as I didn't have as much support because I didn't have other mums around me but since joining with ABA it has been great and I feel more informed now," she said.
"It is really important to have breastfeeding friendly workplaces as most women, for financial reasons, have to go back to work so early these days."
The ABA Hawkesbury/Nepean Group will be holding a morning tea at Glenmore Park Youth and Community Centre on Luttrell Street in Glenmore Park to celebrate World Breastfeeding Week.
It will be held at 10.00am on Monday, August 3 and the public are welcome to join.
– Jade Aliprandi