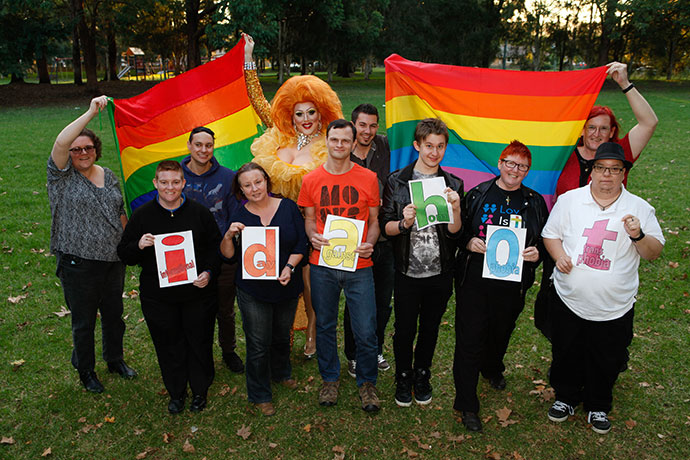 EXCLUSIVE: Penrith is starting to throw its support behind marriage equality.
An exclusive Western Weekender survey has revealed that a majority of people in the local area support same sex marriage, as pressure mounts on the Federal Government to act.
The results of the poll, conducted in the middle of Penrith, show strong support for gay marriage, with 79 per cent of participants answering 'yes' and just 21 per cent answering 'no'.
Of the 161 people that said 'yes', 59 of them were men, and 102 were women, and many said that same gendered people getting married had nothing to do with them.
Just 41 people questioned said 'no', with 25 of them men, and 16 women, and some suggested gay and lesbian people should have similar rights other than marriage, such as a "legal union".
Wayne Chilver from Australian Marriage Equality (AME), said he has asked the Penrith community at local events whether they support gay marriage, with similar results.
"The results the Weekender got were consistent with what we have, of around 70 per cent of people in favour of gay marriage," he said.
Rodney Croome, National Director at AME, said it's great to see such strong support for marriage equality in Penrith.
"This poll sends a strong message to Fiona Scott that her electorate wants marriage equality and she should vote for the reform when it comes before parliament," he said.
"Penrith is often seen as representative of middle Australia so this poll sends a strong message to all Canberra politicians that the nation overwhelmingly wants marriage equality."
Federal Member for Lindsay, Fiona Scott said if a free vote was held, her vote on marriage equality will reflect the views of the community.
"I am actively seeking consensus in the community and I will vote in accordance with what we find, and if it comes through that way I will vote that way," she said.
"How our community feels about it is an important issue – I will be seeking a fair, even and balanced consensus.
"I am a strong advocate for a free vote, but I believe my vote needs to carry the thoughts and feelings to this important issue of the people of Lindsay."
Ms Scott said she would seriously consider any legislation put on the table.
"Once we have legislation before the parliament that has been worked through the tri-party process, we can make an informed decision that reflects the thoughts and feelings of the people," she said.
– Dale Drinkwater