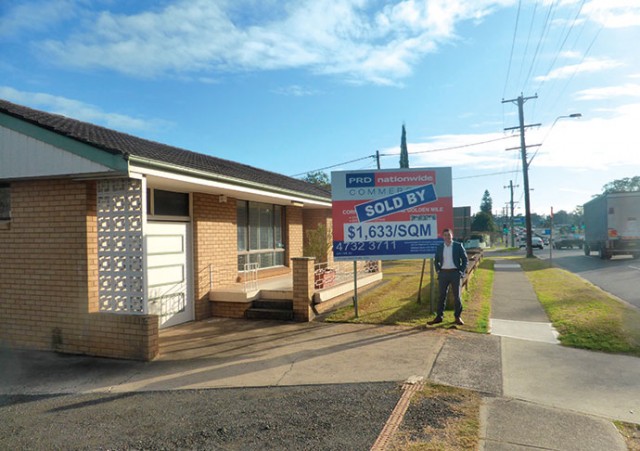 Development in the Penrith region is promising, with the record sale of a property across from Nepean Hospital.
The property of just 600 metres squared had a reserve price of $850,000 and sold for $980,000 – an incredible $130,000 over.
Brenden Purcell, from PRDnationwide Commercial Penrith said the purchase of the lot at 2 Lethbridge Street is a promising outlook on development within Penrith.
"An inner-city medical specialist bought it for $130,000 over reserve… that's a strong indication of the current market conditions in the Penrith region," he said.
The lot, that currently has a building on it that will be knocked down, sparked high interest during the auction campaign, with over 150 enquiries and around 30 developers and medical practitioners attending auction day.
Mr Purcell said it was a highly contested auction.
"There were originally 12 serious bidders there, but then it kept going between three or four of them, and ended primarily between two specialists, one of them a local doctor," he said.
"The new owners haven't clearly noted which direction they are taking it. Either they will do residential development but considering it's within close proximity to the hospital it could be a day surgery or a commercial development."
Mr Purcell said the result is surprising considering the size of the lot for residential development.
"It's a normal size block so it's an unprecedented result for a standalone R4 site where you can develop high density residential," he said.
"I believe it was the highest rate per square metre for a raw individual site in the Penrith region for a property that has no DA already approved.
"The minimal lot size for an R4 site is 800 metres squared, and this is only 600 metres squared, however in saying that the winner also bought next door," Mr Purcell concluded.
– Dale Drinkwater