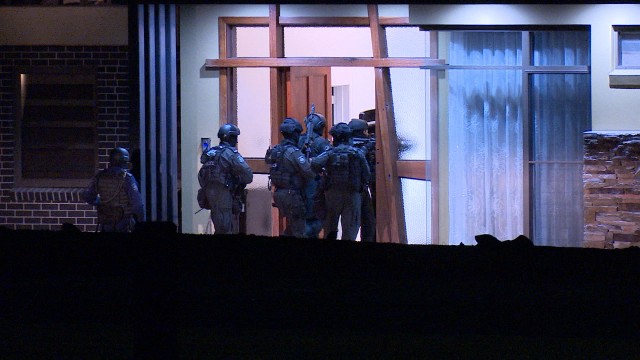 Police have charged a high-ranking outlaw motorcycle gang (OMCG) member over an alleged home invasion in Luddenham earlier this week.
About 6pm on Tuesday, police responded to reports of a home invasion in Ventana Court.
On arrival, police allegedly saw a naked man running from the house.
Officers arrested the man soon after. He was taken to Nepean Hospital, where he remains under police guard while he receives treatment for a number of health issues.
Police from St Marys Local Area Command have formed Strike Force Goodsir to examine the circumstances surrounding the incident.
They will allege earlier in the day, the man consumed illicit drugs at his own home in nearby Portrush Crescent.
It's further alleged the man armed himself with a pistol and discharged several rounds into the air near a golf course on Twin Creeks Drive.
The man then allegedly entered the house on Ventana Court, at which time police were alerted.
Subsequent to the man's arrest, police allegedly located a pistol in the back yard of this home. It has been seized for forensic examination.
The 38-year-old man, who is a high-ranking member of the Lone Wolf OMCG, was yesterday charged with:
– Fire firearm in public place;
– Possess unauthorised pistol;
– Possess unregistered firearm-pistol; and
– Break and enter with intent to steal.
The man has been refused bail to appear in a bedside hearing of Penrith Local Court today.
Police attached to Strike Force Goodsir are continuing their inquiries into the incident.