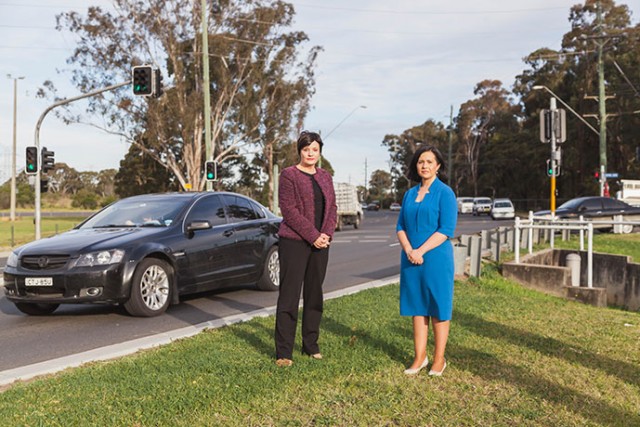 Motorists in Colyton will face continued congestion and traffic issues after a promised $1 million intersection upgrade was left out of the State Budget.
The Baird Government promised $1 million to fix the Roper Road and Hewitt Street intersection to ease congestion.
Shadow Minister for Roads, Jodi McKay said the intersection should be in the Budget given it's an election commitment, but it's nowhere to be seen.
"They indicated that it would start this year, but it can't start this year if it's not in the Budget, and it's definitely not there," she said.
"The Government has to fix this intersection. If it makes a commitment it has to follow through."
Ms McKay said congestion was not the only issue.
"It's an issue around congestion, but people are running the red light so it's also a safety issue," she said.
"The other issue is that they indicated they will be doing a report to find out what is required for the intersection, and they haven't released the report."
Londonderry MP, Prue Car said the backlog on the roads has been a major concern for locals and motorists using the M4.
"We know how many people are getting on the motorway everyday to travel to work – this is a constant bottleneck, a constant source of traffic," she said
"Where is the money, you cannot promise one thing and do another after the election."
Parliamentary Secretary for Roads, John Sidoti, said the Opposition was simply "scaremongering".
"The NSW Government has injected historic levels of funding into western Sydney roads, shaming Labor's neglect of the region for 16 years," he said.
"The Local Member's claims are nothing more than scaremongering. Let me reiterate, the NSW Government has a $100 million four year (2015-19) congestion busting and safety program and the Roper Road and Hewitt Street intersection is included in this program. This financial year we have to plan for the best improvements for this location – reputable upgrades require planning.
"Surely the Local Member is grateful for our funding commitment to improve this intersection, something her government couldn't deliver on."
– Dale Drinkwater