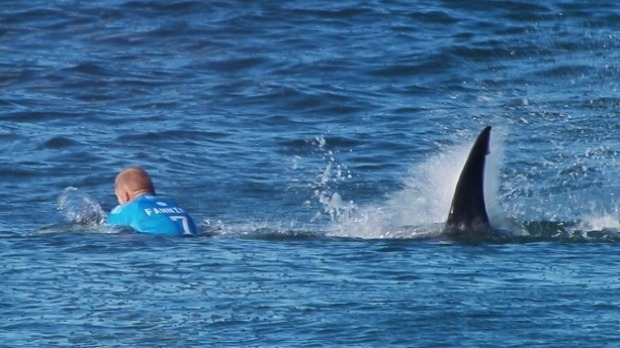 Penrith-born Mick Fanning has spoken about his remarkable encounter with a shark while surfing at an event in South Africa earlier this week.
The lifelong Penrith Panthers fan gained worldwide attention after surviving the incredible attack on Monday.
"It was so close," Fanning said.
"I haven't got a scratch on me… it's more of an emotional, mental sort of trauma right now."
Fanning said he was trying to put his board inbetween himself and the shark during the frightening attack.
He had nothing but praise for those who worked to save him, and said his survival was a "miracle".
"Someone was looking out for me," he said.
"To walk away from a shark attack without a scratch on you is a miracle really."