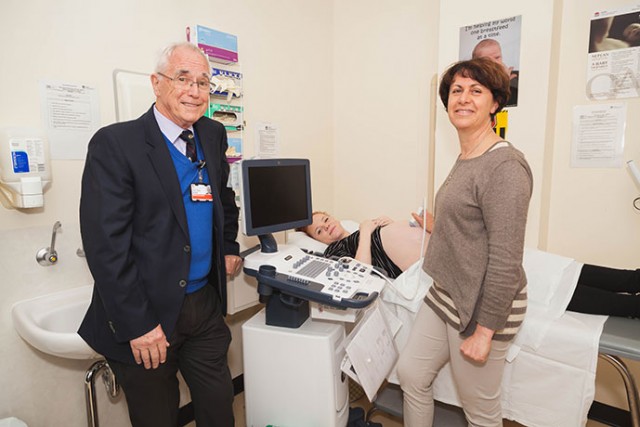 Thousands of expectant mums will benefit from four new ultrasound machines that have been donated to Nepean Hospital.
The Women and Children's Health Outpatients Unit received the machines from department doctors, Professor Ron Benzie and Dr Valeria Lanzarone, who donated two machines each from their private funds.
Prof Benzie said the machines were necessary for the clinics because they didn't have appropriate machines before.
"These ones were needed here as the old machines were not high quality, and these machines will give better images than the old machines," he said.
"It's like any technology, there's been tremendous advances over the years, and these are good machines for this kind of work, they're nice and mobile."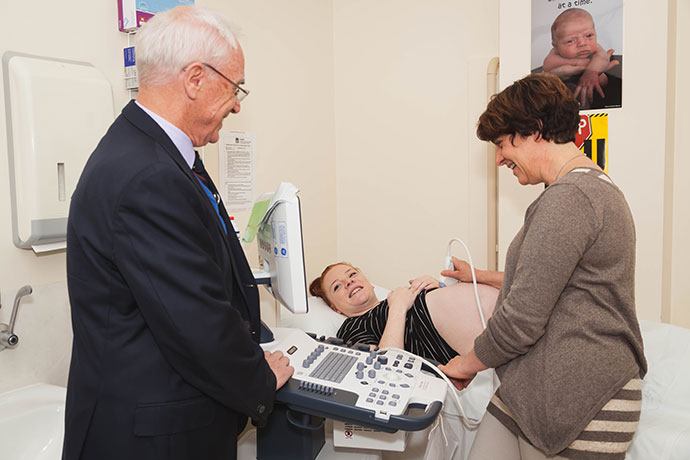 Dr Lanzarone said the four new machines will make a big difference to public patients.
"Most of the private obstetricians have machines in their rooms… so it's trying to replicate the standard of care the women of Penrith have in the private sector, and bring elements of that into the public sector," she said.
Dr Lanzarone said the new models are a huge improvement on the previous 10-year-old models that were small and cumbersome.
"They're much easier to use and give you a much better picture, so both the doctor and the patient can appreciate what's happening on the display," she said.
– Dale Drinkwater