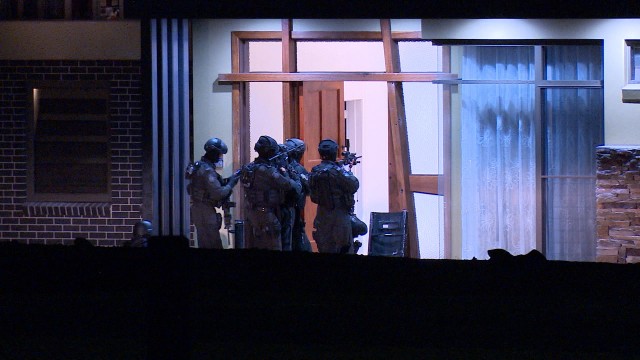 A man is in custody following an alleged home invasion in Luddenham overnight.
Shortly before 7pm yesterday last night, police responded to reports of a home invasion in Ventana Court.
On arrival, police saw a naked man running from the house. He was arrested soon after.
Ambulance paramedics treated the man at the scene for an injury to his foot.
The man has since been taken to hospital, where he remains under police guard.
It is understood that police originally responded to reports of a shooting at the property. It's understood the alarm was raised after a resident fled from the home to a neighbour's property.
Police had received information that further intruders may still be inside the house and called in specialist tactical police and negotiators who contained the location and attempted to make contact with anyone inside the home using a loud speaker.
Approximately five hours later, tactical police made entry to the home and conducted a search, no persons were located and the home and area were declared safe.
An investigation is underway into the circumstances surrounding the incident.