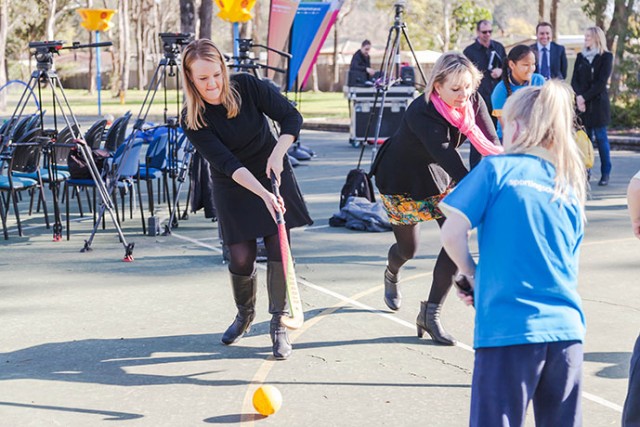 Getting our kids active from a young age is the aim of a $100 million program launched at Werrington Public School on Monday.
Minister for Health and Sport Sussan Ley, Member for Lindsay Fiona Scott and sporting representatives launched Sporting Schools, a program that Ms Ley said will get kids active earlier.
"It's a really serious and genuine commitment to get kids off the couch and away from the screens as early as possible," she said.
Ms Ley said 4,000 primary schools are already registered with Sporting Schools, and hopes to involve as many schools as possible around Australia.
"We want the 5,400 primary schools in Australia and the 850,000 kids to be participating in Sporting Schools by the time the program concludes in 2017," she said.
With the grant, schools can choose what sports they participate in, buy the equipment and get access to a coach to ensure the right level of training at the right time.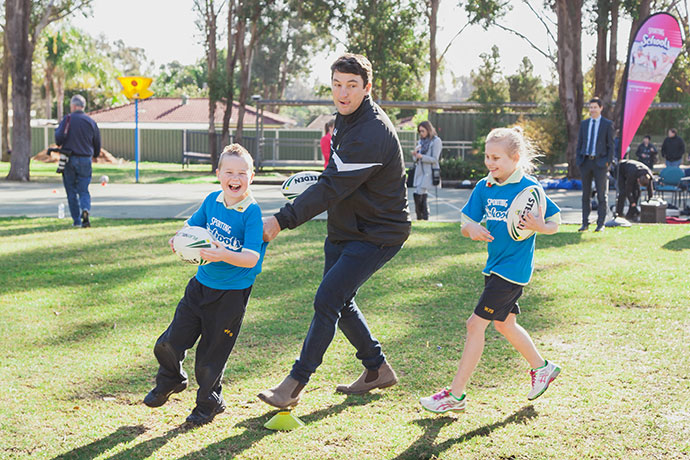 Ms Scott said 18 schools in the Lindsay electorate have already signed up to the two-and-a-half-year program that will help young boys and girls play the sports they want.
NRL's General Manager for League Integration and Development, Andrew Hill, said the NRL wants to see more kids playing sport, and has developed an NRL program within Sporting Schools.
"We want to help parents and schools build important habits into our boys and girls so that the next generation avoids the significant health issues facing society," he said.
"As part of the Sporting Schools initiative, the NRL has developed a new program, Play NRL, aimed at children as a non-competitive program that focuses on fun and participation."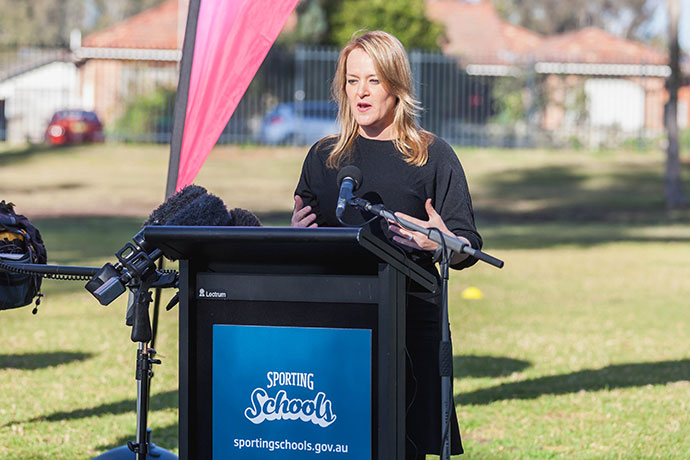 CEO of the Australian Sports Commission, Simon Hollingsworth said Sporting Schools hopes to develop a love for a wide range of sports in children from a young age.
"The great thing about the program is that it offers a diverse array of choice," he said.
"I understand one of the first sports Werrington will do through the program is rugby league, but there's going to be lots of opportunities to do lots of other sports as well."
– Dale Drinkwater