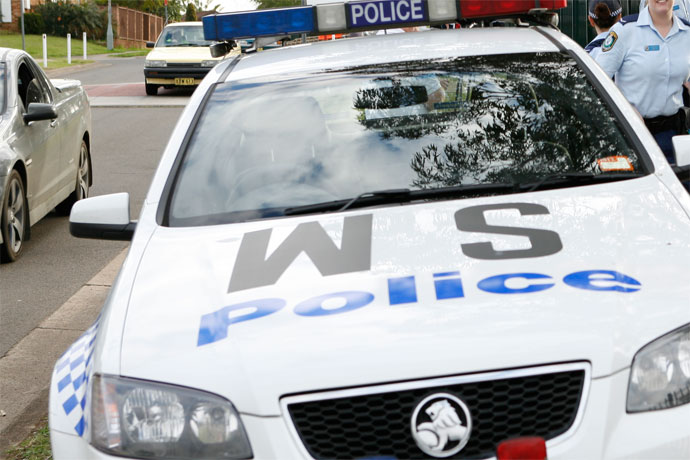 Police are urging motorists to stay alert and take extreme care this Queen's Birthday long weekend to avoid road trauma that could change lives forever.
Extra police will be on duty during the annual Operation Stay Alert road safety campaign, which begins at midnight tonight and runs until 11.59pm on Monday.
Police are extremely concerned at the number of motorists who are driving under the influence of drugs, with one in 13 drivers being charged for drug driving. Statistics show that of those tested for drugs, 95 percent return a positive result to more than one drug.
Since the start of the year, 146 people have lost their lives in 136 crashes across the state, with alcohol and drug abuse a factor in more than 30 percent of these deaths.
As part of this operation, police are urging motorists not to drive while under the influence of alcohol or drugs and maintain alertness while on the road.
Deputy Commissioner Catherine Burn said the long weekend is meant for family and friends to get together and enjoy their time and urged motorists to be aware of the five factors that can lead to fatalities.
"Fatigue, impairment as a result of alcohol or drug use, seatbelts, speed and distraction are all risks that can lead to tragedy while on the road. I urge everyone to take care, drive responsibly and respect other motorists and obey the road rules," she said.
"Drinking alcohol or using drugs and then getting behind the wheel is a recipe for disaster. Plan ahead and find an alternative method of transportation if you plan to drink. It is just not worth it.
"Staying alert is the key – do not drink and drive, put down the mobile phone, ensure you are well-rested, and ensure you can control your vehicle.
"As a motorist, your focus should always be on the road; not on the mobile phone, GPS, music or any other distraction. It only takes a split-second for a life to change forever.
"Those that are prosecuted by the police during Operations Stay Alert for drink or drug-driving, speeding, not wearing a seat belt or proper helmet, driving tired, or for being distracted by a mobile phone, need to think about those that have already lost their lives on our roads this year, and hopefully learn from the experience. The next life saved will hopefully be yours.
"In addition to marked and unmarked police vehicles on our roads this weekend, our emergency service colleagues and community supporters will be helping us to highlight our #StayAlert messaging on social media as a reminder to '#StayAlert to Stay Alive' on our roads."
Officers will be conducting high visibility patrols, mobile and stationary random breath tests and random drug tests.
Deputy Premier and Minister for Police, Troy Grant, said too many lives are unnecessarily lost on our roads.
"I have seen too many accidents, particularly on country roads, which simply could have been avoided. I have comforted families left devastated as a result of speed, alcohol or drugs and fatigue. The message is simple, obey the road rules and drive to the conditions," Mr Grant said.
"The NSW Liberals & Nationals Government is focused on road safety and has delivered 100 additional officers and a further 50 vehicles fitted with better technology including front and rear car cameras, Automatic Numberplate Recognition and speed enforcement systems.
"Make no mistake; those who do the wrong thing and put lives at risk will be prosecuted by police."
Roads Minister Duncan Gay said operations like this save lives.
"We know double demerits are an effective road safety initiative – we've reduced deaths on our roads during holiday periods by a third since they were introduced," he said.
"I encourage motorists to take extra care on our roads during the long weekend – don't take risks and arrive to their destination safely."
Double demerit points will be in force and apply for all speeding, seat belt and motorcycle helmet offences during this period.
Extra traffic is expected on major routes across NSW over the next few days as families head to popular holiday destinations.