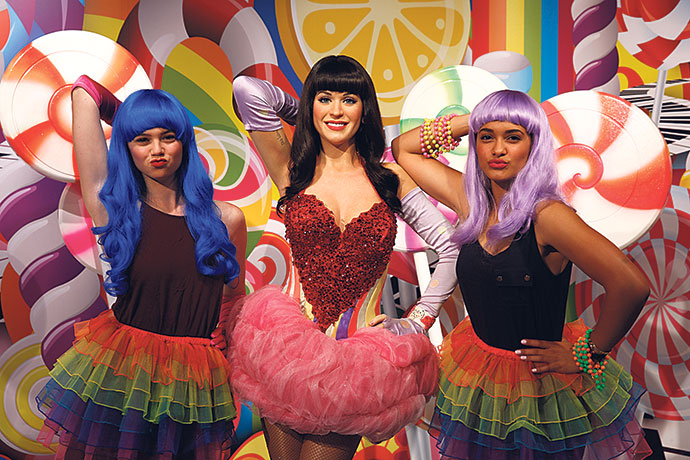 The famed Madame Tussauds wax museum in Sydney just got a whole lot more fun with the addition of the Marvel Super Hero Zone.
Launched in April the interactive display allows visitors the chance to get up close and personal with some of the world's most popular super heroes including stars from the recent 'Marvel's Avengers: Age of Ultron' film.
Visitors can embrace their inner hero as they spend time with Chris Hemworth's Thor, Spider-man, Iron Man and Wolverine.
As well as the recent Marvel character display, Madame Tussauds also offers the chance to meet wax sculptures of your favourite figures including music icons, film stars, world leaders and sporting superstars as well as cultural personalities and historical greats.
You'll have the opportunity to rub shoulders with Angelina Jolie, sing your heart out with Rihanna, grab a photo with Leonardo DiCaprio, or share a bat with Donald Bradman in this fun interactive experience that will entertain the whole family.
Madame Tussauds is located at Darling Harbour and is open every day. For more information visit www.madametussauds.com.
The Weekender has a family pass for four to Madame Tussauds to give away. For your chance to win, email the code word 'MADAME' to [email protected] with your name and contact details.
Entries close Wednesday, May 20. Authorised under NSW Permit Number LTPM/15/00066. Terms and conditions at www.westernweekender.com.au.