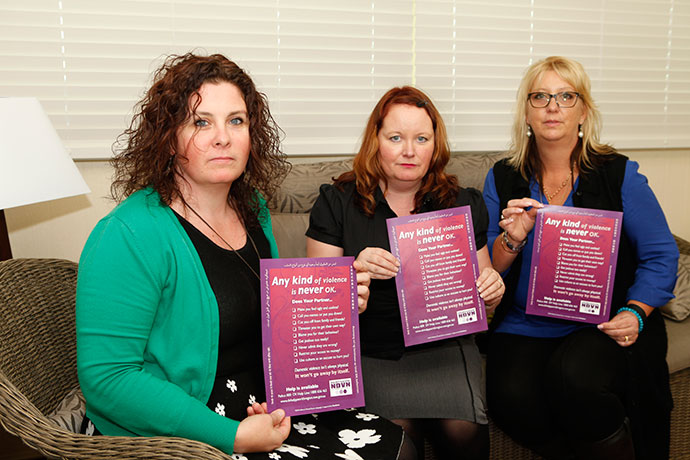 With a big focus on domestic violence awareness, The Nepean Domestic Violence Network is running a campaign throughout May and the coming months, titled Behind Closed Doors.

Beginning in Domestic and Family Violence Prevention Month, The Nepean Domestic Violence Network is using this campaign as a starting point towards putting a stop to domestic violence altogether.
The network is made up of representatives from several domestic violence organisations who meet on a monthly basis to try and fight against the social issue by creating awareness and taking action.
"We aim to raise awareness and educate people in the broader Nepean area around the issue," Community Outreach Worker for West Connect and member of the Nepean Domestic Violence Network, Sheryl Hardy said.
"We hope this campaign can encourage local businesses and services to get behind stopping domestic violence by participating."
The campaign includes posters, coasters and bookmarks, all in different languages, asking people questions as to what they believe domestic violence is.
Beginning with 'Does your partner…' a series of nine questions follow, including if they're called names or ugly, if their partner cuts them off from family and friends and if their partner gets jealous too easily.
"We have tried to use questions that will help people understand what domestic violence is and identify what it can look like in real life," Ms Hardy said.
"I as well as the network understand how big of an undertaking it is to commit to stopping domestic violence and helping people who are in that situation but we are all just so passionate about it and I really want to be able to raise the awareness, which is the first step towards achieving our goal."
Many of the local organisations deal directly with people who are suffering from domestic violence or who have been involved in it.
So far in 2015, over 30 women have been killed in Australia due to domestic violence, with nearly 90 women killed last year, according to the ABC.
"It's heartbreaking to know these statistics," Ms Hardy said.
"It's also been the cause of a significant number of domestic violence services closing up over the past year."
If you believe you need help you can call the police on 000 or the Domestic Violence Helpline on 1800 656 463.
You can also visit www.dvhelppenrithregion.nsw.gov.au.
– Jade Aliprandi