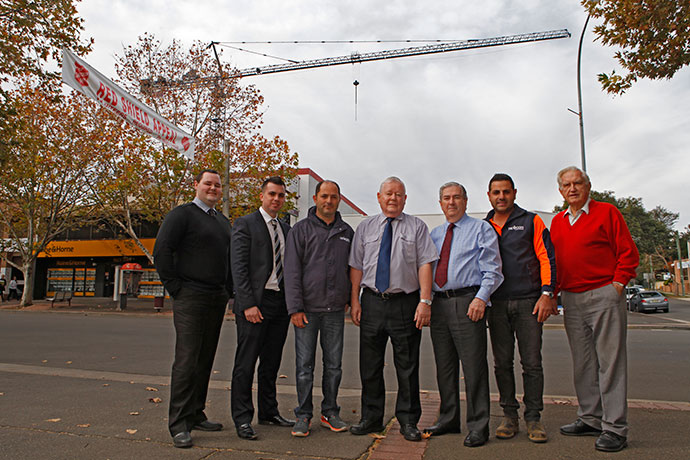 St Marys development is reaching new heights, as the first tower crane is brought in to construct the area's first high rise building.
The new six storey block of units to be completed in 12 months will hold 52 apartments, and developer Charlie Daher from Devcon Partners said it's the start of a new era for St Marys.
"It's the first tower crane that's been erected in St Marys so I think it's a good era for St Marys and we hope to see many more," he said.
"All 52 units have already been sold off the plan… previously we've struggled to sell units off the plan in the Penrith district, so it goes to show things are changing."
Mr Daher said he believes Penrith and St Marys are the most undervalued areas in Sydney, and said more developments like this are on the horizon.
"When you look at all the infrastructure it offers like the train line, the employment opportunities and the price units are selling for – you can't beat it," he said.
"We've purchased the two blocks adjoining this development and that's another that will consist of eight levels and a further 54 units."
Vince Turner has owned Raine and Horne St Marys for 42 years and said this is the biggest project he has been involved with in the St Marys area.
"We have been involved with a few over the years, and we are happy to see developments like this," he said.
"It's a sign of the growth. The beauty of this is that the majority of units are sold by local agents, and to me, local is good."
Mayor Ross Fowler said the new development is a positive indication of where the Penrith area is heading for both investors and the wider community.
"It's a statement that the Penrith Local Government Area is on the way to bigger and better things," he said.
"You get more people in the community with these developments and you create a better night life and reactivate the street."
These 52 units are complemented by a recent development application for 250 units in Penrith.
– Dale Drinkwater