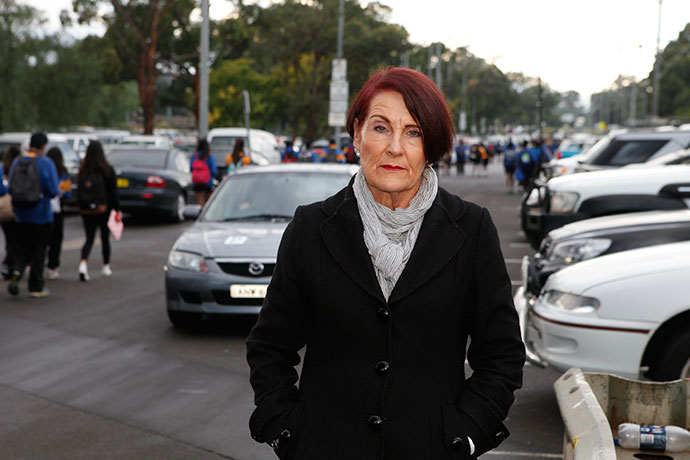 Rhonda Buckley from Orchard Hills has been dealing with train station parking for the last 27 years, and she's finally fed up with Penrith Station.
Mrs Buckley works in Parramatta, and in order to find a parking space she needs to arrive at the station so early that she ends up getting to work an hour before she needs to.
"I have to start work at 9.30am in Parramatta. I catch an 8.03am train and it gets me into Parramatta at 8.30am. That's just to get a park here – an hour early just to get a car park," she said.
"It's very frustrating, it's very annoying and it's getting worse all the time."
Mrs Buckley said that Monday and Tuesday mornings were especially hard to find a park.
This week, things got even worse.
Without any explanation, around 80 spaces in the Belmore Street Council parking lot were blocked off on Monday and Tuesday.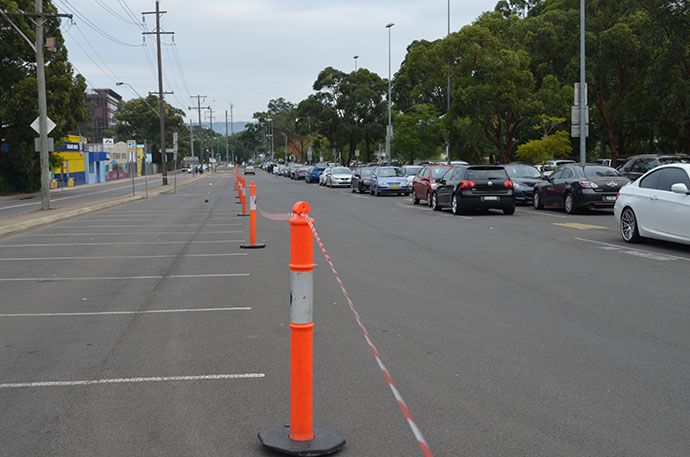 The Weekender tried to find an all day car space between 7.45am and 8.30am from last Thursday to Tuesday, and found that not one parking spot on the southern side of the station was available at 7.45am, and cars were already parked in gardens.
Last Friday, several spaces in the Belmore Street car park on the southern side were blocked off, then on Monday and Tuesday the Weekender found the 80 spaces taped off from the public.
Station staff offered customers little explanation as to why the spaces were closed.
Mrs Buckley said it's not the first time she has arrived at the station to find car parking spaces out of use without getting any notice from Penrith Council.
"Any time the Council's done any work there… they would just come in and cut the car parks down and not give anyone any notice whatsoever," she said.
"They've always done the same thing. You just turn up of a morning and there's no spots left at all."
Penrith Council confirmed to the Weekender on Wednesday that they approved a permit for a contractor, Connect Infrastructure Pty Ltd, to undertake works at the car park between 8pm and 5am on the days in question.
It is unclear why the spots were still blocked off during work hours.
State Penrith MP, Stuart Ayres recently announced 65 new car spots will be open to the public by the end of this year.
"These spaces are in addition to the 97 commuter spaces that were opened earlier this year on Lord Sheffield Circuit and the northern end of Jane Street. This will bring the total number of new converted spaces available for Penrith commuters past 160, which is a big win for customers," he said.
– Dale Drinkwater