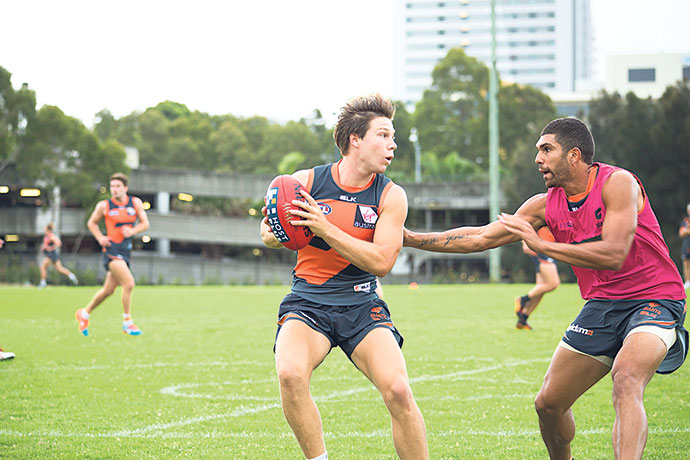 The GWS Giants continue to soar up the AFL Premiership ladder following their biggest win in club history last weekend against Carlton.
Friendless just 12 months ago, the Giants are now being talked about as a true Finals threat as they slowly emerge as the powerhouse club the AFL desires in Sydney's west.
The dominant 78 point win over the Blues at Etihad Stadium was the Giants' largest winning margin since they joined the AFL in 2012, easily eclipsing their 64 point win over Melbourne last season. The 135-57 rout was also GWS' largest ever score.
Giants coach Leon Cameron was over the moon with his side's victory – their fifth of the year so far.
"We've been on the back end of a lot of beltings over the first few years and bigger margins than that, so to win all quarters I think was really pleasing," he said.
"It was an emotional week last week knocking off the Hawks, and there's always that question mark of a young group.
"But clearly I can see they've got a huge appetite to work hard."
After Carlton hit the lead with two early goals, the Giants kicked the next three for a 16 point lead at the first change.
By halftime the Giants extended that lead to 33 and by three quarter time they were up by 61 points.
This Saturday, May 23, the Giants will return home to Spotless Stadium seeking their third straight win – a feat the club's never achieved since entering the league.
This Saturday afternoon's fixture against Adelaide will also coincide with the club's Family Fun Day, which will feature live entertainment and a player signing session.
– Nathan Taylor