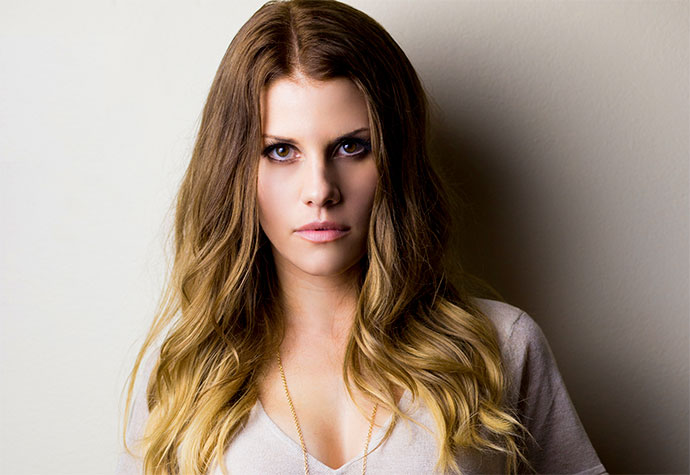 Country music star Jasmine Rae puts her heart and soul into her music. After writing candidly about the passing of her father on her 2013 release 'If I Want To' the talented singer/songwriter was aiming to be just as open on her new release 'Heartbeat'.
"This album felt like a little bit of a continuation from my last record," she said.
"A lot of the songs were very personal and from a very raw kind of place.
"I really wrote these things out as if it was therapy and people were really supportive about that. So I wanted to continue just being so super honest even if it was painful to be."
For this release Jasmine spent part of her time writing alone and the rest of it writing with Australian co-writers as well as collaborating with hit makers in Nashville.
The end result was enough songs for several albums.
"I write about 45 songs before I actually choose and then I get to choose what songs don't make it on and which songs do," she said.
"That's the hardest part because I've poured my heart into every single one of them."
During the process of creating 'Heartbeat', Jasmine spent 17 days in Nashville working on the album with Grammy Award winning producer Luke Wooten.
The American city is synonymous with music, attracting artists and fans from every corner of the globe.
"It's like a music festival all the time," Jasmine said.
"There's always something going on. Everyone you're talking to is making their own album even when it's just someone who's pouring your coffee at the cafe, they're also a musician.
"It's not just country music too, it's a whole bunch of different genres because the recording studios in Nashville are so state of the art and there are so many musicians there that are just the best in the world.
"Everyone there is just so talented and so energetic and excited so you can't help but be inspired when you're there."
Jasmine is once again preparing to head off on tour but this time around will be the country music star's first national headlining tour. As part of the tour Jasmine will be heading to Rooty Hill RSL on Saturday, May 16 to give local audiences a taste of the new album.
"I'm so excited," she said.
"Especially performing these songs live because these songs mean so much to me."
Though Jasmine grew up in the suburbs of Melbourne and was exposed to a range of different music, it was the country genre where she found a strong connection.
"When my parents put on a Dolly Parton record when I was about eight, I think it was the lyrics," she said
"I've always loved lyrics and poetry and reading and things like that so the fact that I was able to be told a whole story and be taken somewhere emotionally in three minutes and five seconds, I just thought that was incredible."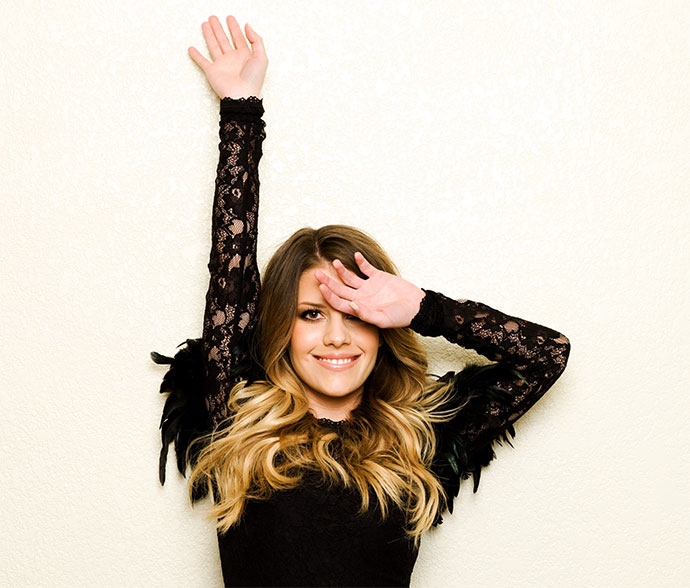 Things have certainly changed for the genre in recent years. Country music has gained traction with a younger crowd due to cross over artists who have brought pop tinged country music into the mainstream.
"There was no one in my class that liked country music," Jasmine said of her childhood.
"Whereas now I notice there are younger people who are listening to Keith Urban and Taylor Swift and they get into it that way. That's kind of exciting to know that there's some younger people getting into the genre and younger musicians are interested in playing it."
Jasmine Rae will be performing her hits and more live at the Rooty Hill RSL on Saturday, May 16.
Tickets are $23-$25.
For more information or to purchase tickets visit www.rootyhillrsl.com.au or call 9625 5500. Tickets are also available from club reception.