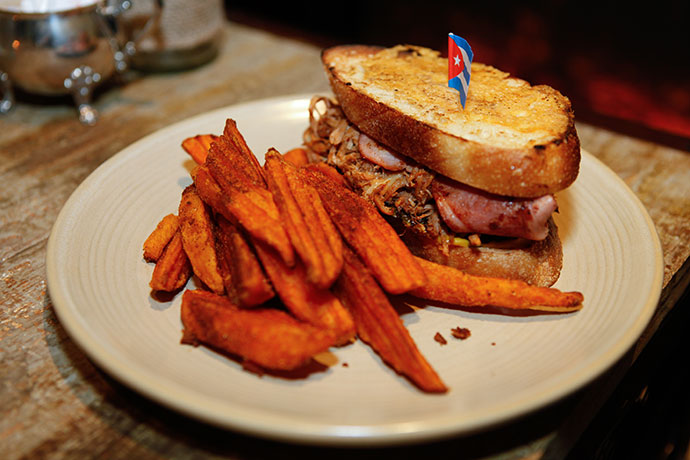 The Riley Street dining precinct has welcomed another new restaurant and this time it's bringing Cuban flavours to Penrith.
Coco Cubano offers diners the opportunity to indulge in delicious Cuban cuisine while bringing a taste of the country's culture to its inviting setting which includes lounges to relax in, Cuban themed art and lively music.
My dining partner and I started off our meal with the signature Plantain chips, similar to a banana but savoury rather than sweet, served with guacamole, sour cream and paprika.
The chips were a nice twist on the traditional potato chip and tasted delicious when mixed with the guacamole and sour cream.
For mains I had a must try dish, The Cubano Club Meal, a toasted sourdough sandwich with a generous helping of pulled pork, bacon, pickles and mustard, finished off with melted cheese on top and an accompaniment of sweet potato wedges with chilli aioli. The pork was melt in your mouth tender and the pickles and mustard gave it a nice kick.
My dining partner has a few food intolerances which were catered for with the delicious chicken and mushroom salad. The menu offers plenty of gluten free and vegetarian meal options for diners, and meals can be customised if required.
Whether you're after a meal, or just a place to spend a few hours having drinks with friends, Coco Cubano is worth a visit.
– Kate Reid