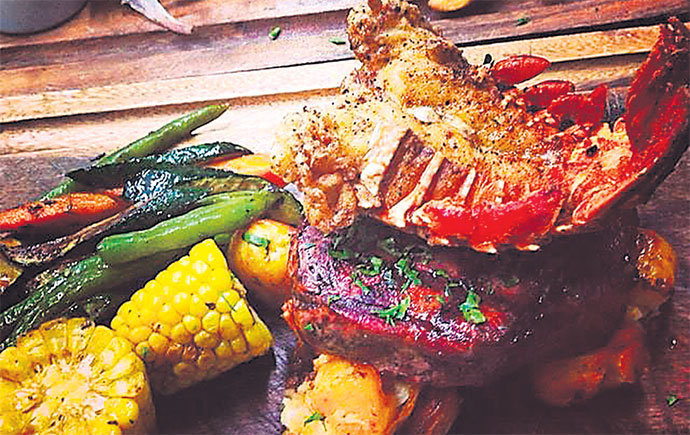 Masterchef 2011 contestant Jay Huxley is coming back to his home town to open his second restaurant, in a bid to bring top-level dining to Penrith.
HUX Grill will be open at its Henry Street location from Saturday, April 11, and if it is going to be anything like Jay's first restaurant, it will be incredible.
"I grew up here in Penrith, I went to school in Cranebrook. For a long time it has been a goal of mine to open a restaurant in my home town," Jay said.
"My first HUX Grill, in Roseville, was rated as one of the top 10 steak houses in Sydney according to Sydney.com, which is a huge accolade. I have been wanting to bring that type of top quality food to Penrith and so I am making it happen."
HUX Grill Roseville is extremely popular, especially with NRL stars who flock to the restaurant, in fact Panthers star James Segeyaro has been known to travel all the way there for a good steak.
The Penrith restaurant has been fully renovated, offers an outdoor area and can cater for functions but while the restaurant itself is spectacular, it is the food that will keep Penrith locals coming back for more.
Signature dishes, like the 1.3kg Tomahawk Steak, the HUX Burger and Whole Suckling Pig, will have mouths watering across the local area.
"We're really excited about it, it is something a bit different for Penrith and I think the community is really going to love it," Jay said.
HUX Grill Penrith has a comprehensive beer and wine list, as well as a selection of delicious cocktails, and on Friday nights the charcoal spit roast will be fired up in the back courtyard.
While the restaurant has an up-market feel, with a $16 lunch special and mains under $20 as well as the option to try a $99 steak, there really is something for everyone at HUX Grill.
Hux Grill is located at 80 Henry Street, Penrith.
For bookings or details, call 4722 5141.