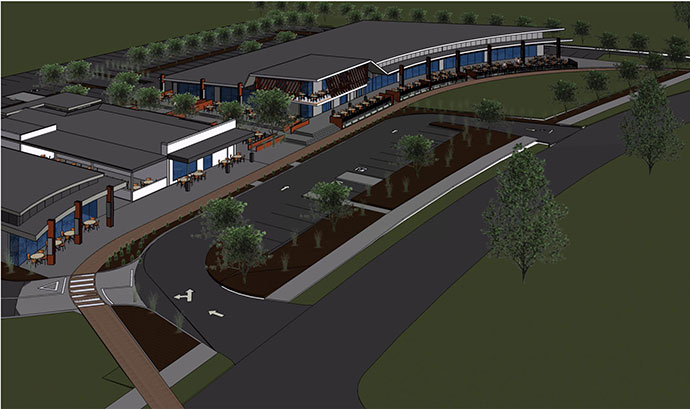 EXCLUSIVE: These are the plans that Penrith has been waiting for, that show eight to 10 restaurants with alfresco dining adjoining the existing Coffee Club along the Nepean River.
Two local bothers, Charles and Steven Sentas, lodged a development application to Penrith City Council on Monday to build a dining experience that will attract customers and business from far and wide.
"We've always wanted to put a few more restaurants here, and it will be a great thing because it's a great spot," Charles said.
The nine-acre property has been owned by the Sentas family since the 1960s, and will provide enough space for up to 10 restaurants, an arcade-style thoroughfare and ample parking.
"We've got 38,000 square metres of parking on the back, so anyone who wants to come here, it'll be easy," he said.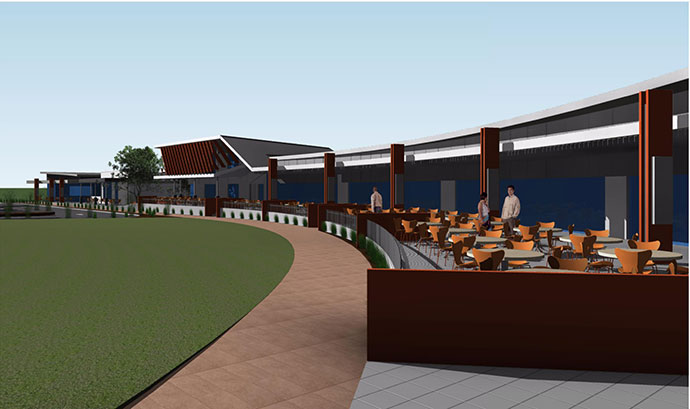 The brothers agreed that it's still early stages but hope to see brand name businesses including seafood, a steakhouse, European and Thai, with one lucky restaurant being able to have their own upstairs dining area.
Aside from the time it takes for Council to approve the development application, Charles said he expects the buildings to be standing as soon as possible.
"It all depends what happens with Council, nothing's done until it's stamped and as soon as it's stamped from there we sign up the contracts for each shop," he said.
"When it's stamped, as soon as we get the appropriate people interested in them, two months, three months at the most."
The pair are funding the project privately without Council, and Steven said they are very confident it will be an application that Council will approve.
"We don't think we will have any problem with Council, we've done all the appropriate acoustics, roads, engineers, everything," he said.
"The plans show seven or eight restaurants along the front, all done properly, and there will be access for the disabled and for the whole community to be able to come.
"From there it's the normal process whether it takes three months, six months, nine months, as soon as all the process is done we want to go ahead."
Applicant for the development, Warwick Stimson, from Stimson & Baker Planning said it will coincide with Council's 2013 project, 'Our River Masterplan' that determines appropriate activities around the river.
"This project is anticipated to be a catalyst in stimulating additional interest and development adjoining public and recreational activities along the river," Mr Stimson said.
– Dale Drinkwater