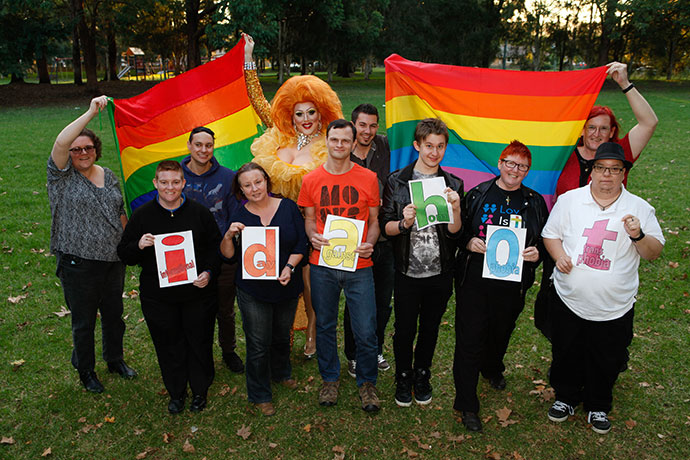 Penrith will be part of a worldwide celebration of gender and sexual diversities on the International Day Against Homophobia and Transphobia (IDAHOT).
On Sunday, May 17, the community will come together at Regatta Park, Emu Plains to 'Shine a Light' on discrimination against lesbian, gay, bisexual and transgender (LGBT) people.
Pastor of The Open Door Church in Cranebrook, Sue Palmer has held similar meets with the LGBT community, but said this international day will bring many groups together on a much bigger scale.
"It's about bringing together a number of our different LGBT groups that are currently meeting in western Sydney from Parramatta to Penrith," she said.
Pr Palmer said the day will have a focus on keeping people safe and comfortable when they are going through transitional stages of their life, such as coming out to the community.
"Teenagers are coming out at younger and younger age," she said.
"We need to know what is going on in our schools that keeps our young ones safe when they're going through that coming out period – it's such a hard time."
Pr Palmer meets every Sunday with The Open Door Church, and said almost 90 per cent of attendees are LGBT who feel safer meeting with like minded people.
"There are so many layers of [harassment and bullying] in the community," she said.
"We want a heightened awareness for our western Sydney communities of what homophobia can look like on different levels."
On the day, there will be a free Picnic in the Park from 11am to 3pm, a play area for kids with a photo booth, plus performances from Sheryl Scharkie and Jye Bryant and Friends.
"We'll also have LayDee KinMeee, she hosts our Tuesday trivia nights at the Top Pub, but she's also well known for yodelling so I'm pretty sure she'll give us a number or two," Pr Palmer said.
"We've organised a picnic with Penrith City Council who are providing a free BBQ for everybody."
A Penrith City Council spokesperson confirmed they will be sponsoring the food costs of the BBQ for this event.
– Dale Drinkwater