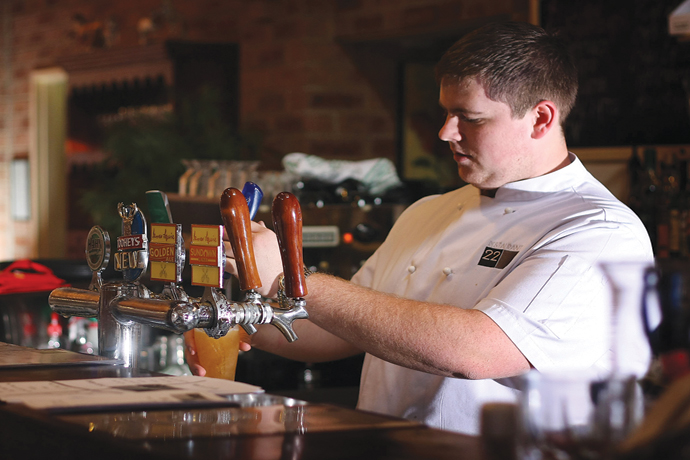 If you haven't been to Windsor's premier dining venue, Restaurant 22, then you don't know what you're missing out on.
Restaurant 22 was opened in 2011 by youthful and adventurous owner, head chef Jarryd Faint, who said his restaurant prides itself on delivering fine quality dining and service at an affordable price.
"We are getting a good name out there because we are changing the way the people of Windsor dine," he said.
Restaurant 22 offers tasty and contemporary dishes that are pleasant to the eye and the palate.
Their seafood, meat and vegetables are 100 per cent fresh because they are sourced from the best local producers and suppliers where possible.
The best aspect of the menu at Restaurant 22 is that it changes with season – meaning always the freshest ingredients according to that time of year.
Current popular dishes on their winter menu include King Prawns with garlic, brandy and Worcestershire as an entrée.
For a main, tuck into Prosciutto wrapped chicken supreme with wild beetroot risotto and baby spinach.
If you have room for dessert you can't go past Vanilla and Lemon Pannacotta with Mixed Berry Coulis – just delicious! In some exciting news, Restaurant 22 is the only restaurant in Sydney currently serving delicious whole Braised Pig Heads (48 hours notice required).
Restaurant 22 is the perfect setting for a romantic night out, a great place to take the family or large group or an ideal venue to just catch up with friends over a specially made cocktail.