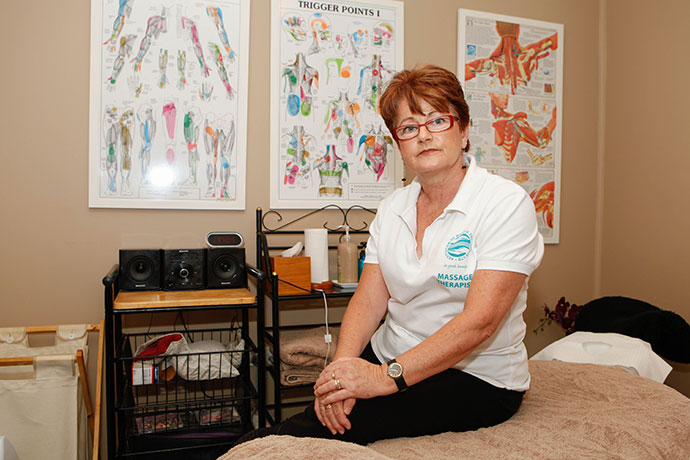 Sore muscle sufferers could be paying more for massages if the Federal Government scraps rebates to private health insurance providers for the natural therapy.
The Department of Health and the National Health and Medical Research Council have been conducting a review on the clinical effectiveness of 17 natural therapies including massage therapy.
Association of Massage Therapies (AMT) Secretary Rebecca Barnett is concerned that the labour intensive nature of massage doesn't naturally coexist with large scale studies with thousands of patients.
"We need to keep a clear head about unproven therapy and ineffective therapy," she said.
President of the AMT Annette Cassar runs her own massage therapy business in South Penrith, and said if rebates are scrapped, patients won't be able to afford these services.
"We've got newer massage therapists coming through with clients who rely on health fund rebates," she said.
Mrs Cassar predicts she will lose a third of her own sessions, but said the effects will reach far beyond the business community by hindering the Government's efforts to keep people healthy and in the workforce.
"I get referrals from the MS Society, so people with Multiple Sclerosis can be subsidised so they can work longer and not go on a disability pension," she said.
"If they take the subsidy out, people are not going to go back to the workforce, and may go on a disability pension. It's a vicious circle, the Government is actually putting more pressure on themselves."
In January, a leaked document surfaced that allegedly contained findings of the ongoing review, and showed none of the 17 therapies under review were proven to conclusively work on patients.
The therapies under review include but are not limited to: Aromatherapy, Bowen Therapy, Buteyko, Feldenkrais, Herbalism, Homeopathy, Kinesiology, Naturopathy, Pilates, Reflexology, Tai Chi, Yoga – and 10 variations of massage therapy.
The AMT has contacted the Department of Health twice, which responded with identical letters from both its Assistant Secretary and Acting Assistant Secretary on separate occasions.
"The Government is currently considering the findings of the report of the review and will announce its decision in due course," the two letters said.
– Dale Drinkwater