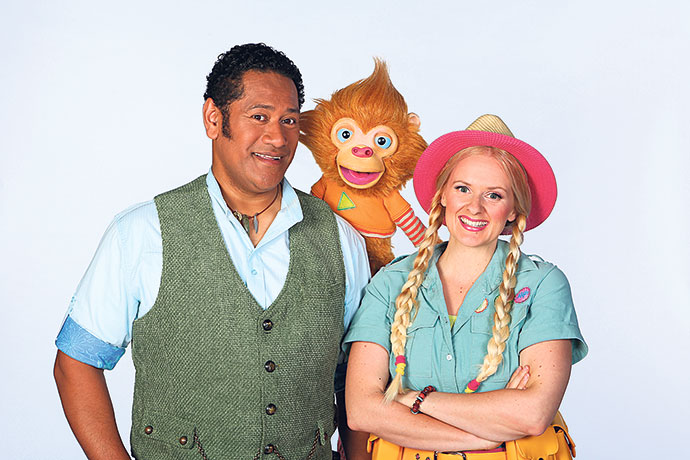 Children's entertainer and 'Play School' presenter Jay Laga'aia will be bringing his new live show 'Jay's Jungle' to the Evan Theatre this April.
Jay will be joined on stage by fun park ranger Bec, along with Jay's mischievous monkey friend Funk-E de Monkey and the magical light house C-Mor as they set out on funfilled and crazy adventures.
The kids will have a ball as Jay and his team take them through the 45 minute show which includes plenty of music, song and dance.
Jay Laga'aia has become a favourite on Aussie screens through his roles in 'McLeod's Daughters', 'Water Rats' and 'Xena: Warrior Princess'. This talented performer has also appeared on stage in productions of 'The Lion King' and 'Wicked' and took on the role of Captain Typho in the 'Star Wars' films.
This will be the perfect opportunity for young audiences to witness the fun and adventure of 'Jay's Jungle' live and up-close in this magical stage show.
Jay's Jungle will be on at the Evan Theatre on Tuesday, April 7 at 10am. Tickets are $21.55, children 12 months and under free on adult knee. For more information, visit www.penrith.panthers.com.au.