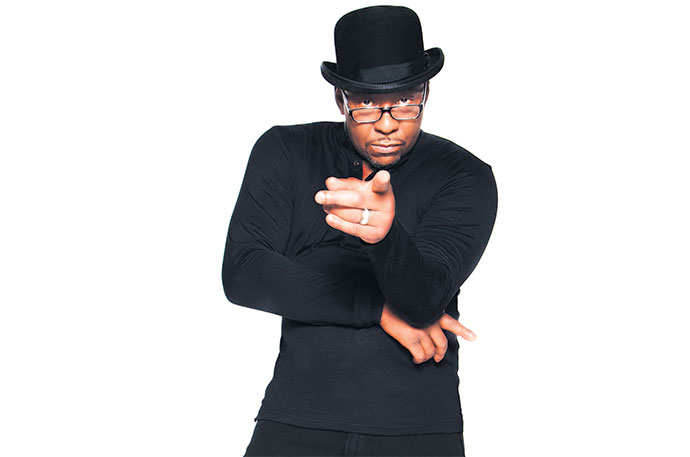 When I spoke to Bobby Brown in January he was in the recording studio working on a new album and looking forward to his upcoming Australian tour. No one ever could have predicted that just a few days later the American R&B star would suffer such an unexpected family tragedy.

Bobby's daughter with Whitney Houston, Bobbi Kristina, was found unresponsive in the bathtub of her Georgia home. Bobby is currently by his daughter's side and has, understandably, postponed his Australian tour from March to May to allow him to spend further time with his family.
It was clear during our conversation that Bobby loves performing, and puts his heart and soul into every aspect of his music career, whether it's on stage or in the recording studio.
"I'm a consummate entertainer," he said.
"I believe that if I don't leave it all on stage then the people won't get the gist of why I'm there."
The Grammy Award-winning artist and former frontman of R&B/pop group New Edition is most well known for hits including 'My Prerogative', 'Every Little Step' and 'Don't Be Cruel'. He had a number of top 10 hits on the Billboard charts in the late 80's and 90's and is known as the pioneer of new jack swing which is a combination of Hip-Hop and R&B.
Though his passion for music is still very much alive, Bobby did admit that the album he is currently working on will most likely be his last.
"I'm actually in the studio right now recording probably my last album because I just think it's [the music industry] going in a different direction than me. I'm going to do my last one and hope that the people embrace it," he said.
"I just think it's different from how I write and what I write. I love to talk about love, I love to talk about relationships, I love to talk about happier things, but it just seems the music business is going in a different direction than what I'm used to."
Though fans won't be happy to hear the news of the final album, Bobby still has plenty of projects to keep him busy including his new venture Bobby Brown Foods, a line of barbecue sauces, seasonings and mixes.
Bobby is also considering getting back into the world of reality TV work. His series 'Being Bobby Brown' was the highest rating show ever on the Bravo network.
"It's a chance to see me as me, I do act but in the same breath… I'm just being Bobby and hopefully people like me," he said.
"I'm looking forward to doing more TV sometime soon… I just want to stay busy, I just want to stay relevant in people's minds and people's hearts."
Of course it's hard to think of Bobby Brown without thinking of Whitney Houston. The recent biopic film 'Whitney' explored the couple's high profile relationship and while Bobby admits that director Angela Bassett did a great job on the film, he does feel it's hard to tell the full story in such a short space of time.
"It's like three days in the lifetime story of me and Whitney," he said.
"We went through so much and we were so much a part of each other's lives and career."
Bobby Brown will be performing at Rooty Hill RSL on Thursday, May 28. Tickets are $70-$74 with all current tickets available for the new dates.
For more information or to purchase tickets to the show visit www.rootyhillrsl.com.au or call 9625 5500.
– Kate Reid