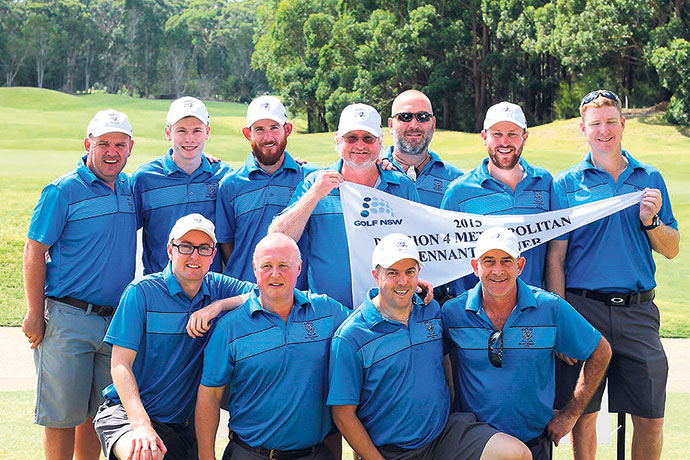 People say good things come to those who wait, and the Penrith Golf Club have waited a very long time – 20 years in fact – to win their second Major Pennant.
Last weekend Penrith's men's team won the Golf NSW Division 4 Major Pennant at Terrey Hills Golf Club. It was the first time since way back in 1995 that the club has won a Major Pennant.
Making last weekend's victory even sweeter for the Penrith club was the fact they competed for the title against local rivals Glenmore Heritage Golf Club.
The final was closely contested in good spirits with the boys from Penrith coming out on top five games to two.
Penrith were represented by team captain Jeff Gadd, vice captain Rodney Sutherland, team manager Ian Gallagher and team members Dale Hughes, Glen Douglass, James Cayley, Chris Lawler, Gordon McCall, Wil Arnold, Darren Dewberry, Peter Morris and Josh Gadd.
Interestingly vice captain Rodney Sutherland, who was a non-playing reserve in the final, was the only member of the Pennant team to feature in both the 1995 and 2015 sides.
Because of their appearance in the final, both Penrith Golf Club and Glenmore Heritage will move up the Golf NSW ranks next year to Division 3.
Meanwhile, Penrith Golf Club's women's team also competed in their respective final but narrowly went down to Cabramatta Golf Club.
The women's team were playing in their first Division 2 Major Pennant final but heartbreakingly lost to Cabramatta by the smallest of margins.
– Nathan Taylor