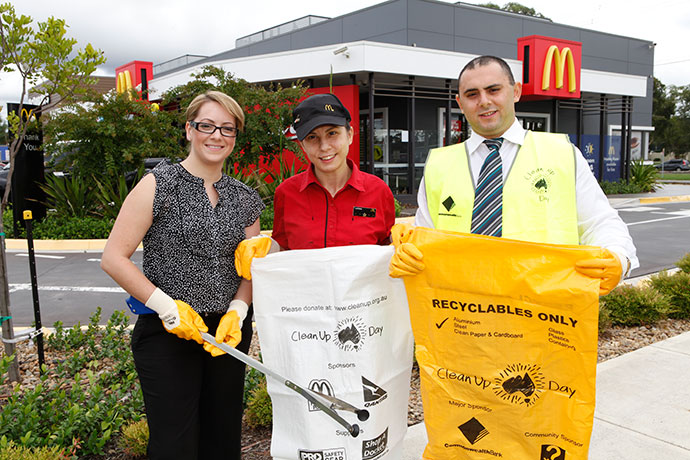 The first day of March is Clean Up Australia Day, when hundreds of local people will focus their attention on cleaning up Penrith, its parks and community areas.

Joining the cause is the team at McDonald's Penrith North, who will be joining the community to show their support of the annual event in celebration of the company's 25th anniversary of its partnership with Clean Up Australia Day.
Volunteers from the local store will be tidying up the streets and community areas near the store on the day as part of the event from 11am, and they are inviting the community to join them.
"As a founding partner of this initiative, McDonald's are proud of our 25 year partnership with Clean Up Australia Day," said McDonald's Penrith North licensee, Frank Meduri.
"Over the last 25 years, volunteers have removed an estimated 288,650 tonnes of rubbish from across the country.
"This year, crew and residents from Penrith North will be showing their strong community spirit and encouraging even more members of the community to get involved in cleaning up on the day."
In addition to Penrith North, seven other McDonald's restaurants in the area are taking part in the day by holding events at their locations this Sunday, March 1.
There is also a large number of community organised events that can be found on the Clean Up Australia Day website; www.cleanupaustraliaday.org.au.
Last year, it is estimated that 519,043 volunteers took part in Clean Up Australia Day at over 6346 sites in Australia.