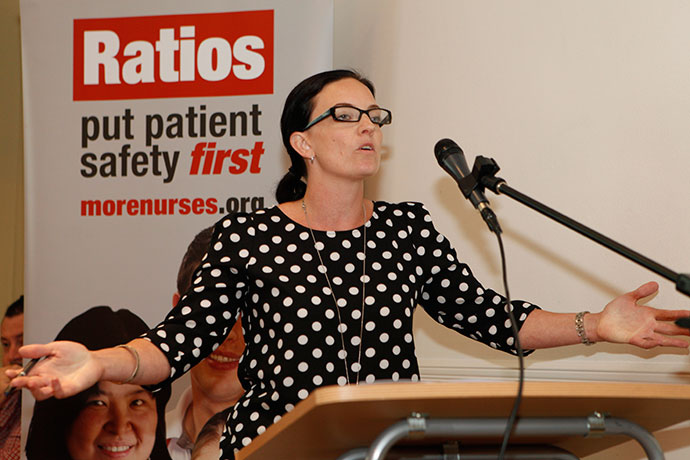 Labor and the Greens continue their fight against privatisation of public assets with resounding support from the audience at a candidates forum on Tuesday night.

The Penrith Valley Community Union (PVCU) organised a congregation for State Election candidates for the Londonderry, Penrith and Mulgoa electorates to answer the public's questions and sign a commitment to the community.
Greens and Labor candidates from the area signed the 'Pledge to the People of Penrith', committing themselves to improve on the tax system, public services, infrastructure, affordable housing, not privatise health and cap contestable funding on education.
Among the pledgers were Labor candidates Todd Carney, Prue Car and Emma Husar, and Greens candidates Kingsley Liu, Shane Gorman and Mark O'Sullivan.
Independent candidate Jackie Kelly was in attendance but refused to sign the pledge.
Mrs Kelly said it was on the basis of a few amendments she wanted to make, and created her own pledge to the community that she sent through to the PVCU prior to the meeting.
The event, organised by the PVCU, gave the public the opportunity to ask candidates questions on health, education and public services.
The community questioned whether the candidates would ensure disabled care will stay with ADHC, and if they supported one nurse to three patients ratios in emergency departments.
Labor candidate Emma Husar went through Labor's five point plan for people with a disability, and explained its importance to her with a disabled child.
Both Greens and Labor promised to support the emergency department ratios, and Mrs Kelly said there were a bunch of issues at Nepean Hospital.
Liberal candidates Tanya Davies, Stuart Ayres and Bernard Bratusa were invited but did not attend.