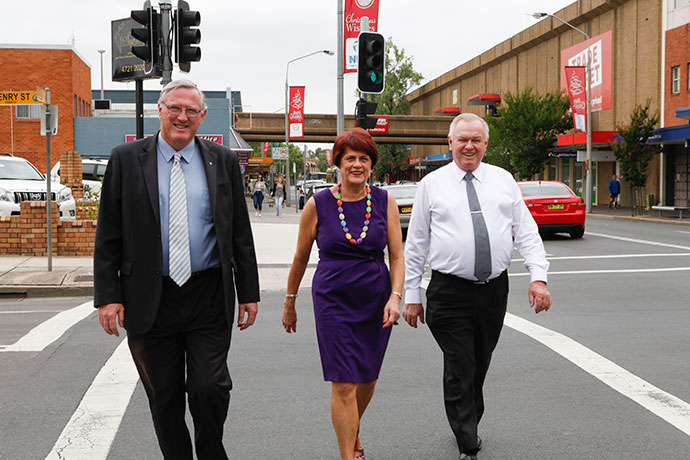 Penrith City Council has agreed to extend its Deed of Agreement with the Penrith Business Alliance (PBA) but only for six months, leaving the future of the organisation in uncertainty.

Council established and funded the PBA in 2009 and at the time both parties signed a Deed of Agreement, committing the PBA to undertake a range of economic functions, while Council continued to fund their work.
The Deed was due to be terminated on Sunday, November 30, but at Council on Monday night, it was agreed that the deed be extended until June 30, 2015, and that the PBA be funded by Council until then.
The extension of the Deed will allow for an independent review of the PBA's effectiveness to be completed; the results of the review will be considered by Council next year.
"Ideally we would want the Deed of Agreement extended for a period of years, not six months," said PBA Chairman, Paul Brennan.
The review will examine the current model of the PBA and assess how well it is working, what outcomes have been delivered since its creation and how it can be improved.
Once completed, it will be used by Council to determine the future of the organisation.
Mr Brennan will be presenting a new Business Plan to Council on Monday, December 8, which is to be submitted annually as a requirement of the Deed, and he said that the organisation is hoping to make some big changes.
"When the PBA came into existence it was a new entity with a brand new board. Its key task was to play a vital role in creating 40,000 new jobs in the area by 2031. It was unique; never before had there been an organisation like it, especially one that worked so closely with Council," he said.
"Similar organisations have started across the state, modelled on the PBA. We are no longer a different concept, we are part of a group of organisations doing similar things."
Councillor Maurice Girotto commented on the amount of funding the PBA receives from Council annually.
"We are investing just under $600,000 in the PBA each year. For that sort of investment, what are we getting in return?"