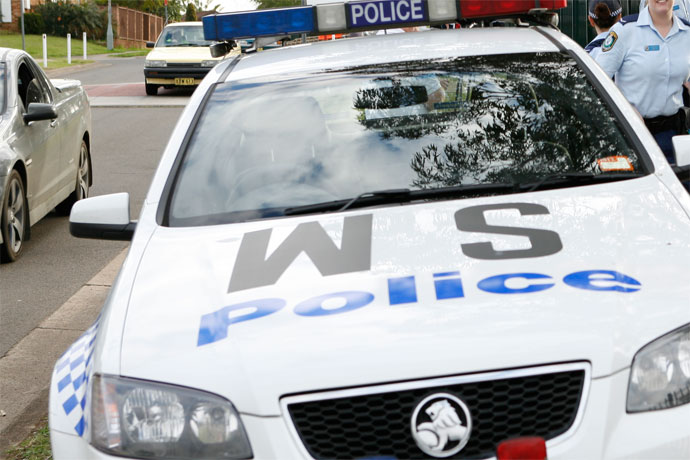 Police are investigating two incidents of men impersonating police in Sydney's west late last week.

About 2.40am on Thursday October 16, a 19-year-old woman and a 21-year-old man were sitting in a Hyundai Elantra in the carpark of Manse Reserve on the corner of Mt Druitt Road and The Avenue, Mount Druitt, when they were approached by two men.
The men identified themselves as police before smashing a window of the car with a baton and demanding money.
The two men stole money and other property before entering a car described as a light-coloured Holden Commodore, and driving away.
The men were described to police as being of Mediterranean/Middle Eastern appearance, 23-30 years old with a lean build.
In another incident, about 7.20pm on Saturday, October 18, a 13-year-old girl was walking with her grandmother and step brother on Station Street, St Marys when she was approached by three men in a white coloured Holden Commodore.
The front passenger of the Commodore called out to the girl and asked her to approach the vehicle.
The girl's grandmother became suspicious of the men and questioned them. The passenger claimed to be a police officer, however, could not produce identification when questioned further.
The men drove away and activated a siren from the car which sounded similar to a police siren. They were last seen driving east on Phillip Street, St Marys.
Police are investigating both incidents and are urging anyone with information about the incidents to contact Crime Stoppers immediately.
Police are urging anyone with information in relation to this incident to call Crime Stoppers on 1800 333 000