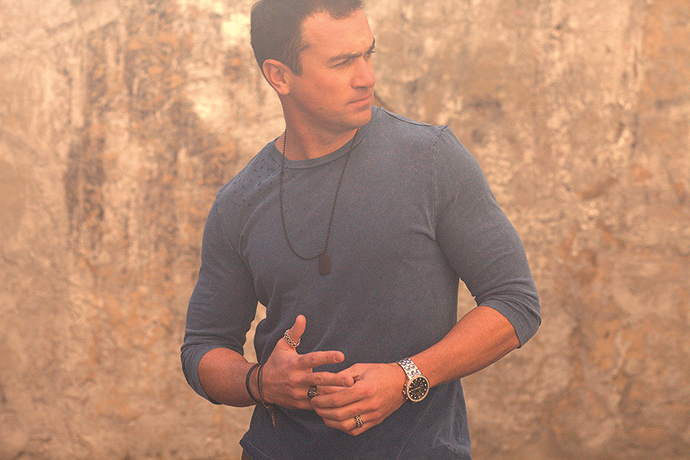 When you turn on the TV these days it's hard to flick through the stations without coming across some kind of talent reality show. From 'The X Factor' to 'Australia's Got Talent' to 'The Voice', it's clear that us Aussies love a good competition. But it was 'Australian Idol', which premiered in 2003 that rebooted the talent show genre.

Coming in as runner up on that very first season was Shannon Noll – aka 'Nollsie'– who has managed to sustain a successful career in the music business for over a decade now. It's pretty impressive considering the numerous contestants who have come and gone during that time.
Talking to Shannon about his success he believes the secret is to hit the road as quickly as possible.
"I think it's really important to get out and tour for the people who obviously put you in, that gave you the opportunity that you've got by voting for you and supporting you," he said.
"So I think it's very important to get out and perform for those people and give something back to them otherwise 12 months down the track there's another show on and there's another crop coming through and it's easy to get forgotten."
Taking his own advice on board Shannon will be heading out on the 'We Only Live Once' tour, which will see the boy from Condobolin stopping off at Rooty Hill RSL on Friday, November 21. Audiences will get a chance to hear his most recent single, the uplifting anthem 'We Only Live Once'. A play on the term YOLO (You Only Live Once), the motto is something that Shannon lives and breathes.
"I sort of don't do things in halves, ever," he said.
"With what I do as a career you come across people who are in dire situations nearly every gig… so it sort of reinforces that mentality that you don't second guess things and just go for it – I suppose in moderation of course. You don't want to be risking your life or anything like that," he laughed.
"But I think if you want to go and do something just go and do it because 10 years down the track you'll be kicking yourself if you don't do it and you always wished you could. It's better to have a go at something and find out either way."
Along with the new tracks, audiences will get the chance to re-live some of Shannon's biggest singles from the last decade.
"People mightn't have heard them for a while but once they hear these ones they sort of take them back to wherever they heard them the first time," he said.
Shannon is currently working on his next album, which should be out either this year or early next year. He wrote most of the songs while living in Melbourne where he worked with Jon Hume from Evermore, who took on co-writer duties on many of the tracks.
"He's an amazing talent so it was terrific to be able to spend some time with him in the studio," Shannon said.
After six albums and 10 ARIA Top 10 hits Shannon's aim on this new release is to try something a little different and create a very diverse album. Along with his work with Hume, there's also collaborations with Ilan Kidron from electro-house and dance group The Potbelleez, and a rap inspired track that Shannon describes as "an 'Eye of the Tiger' type song".
"I'm really looking forward to seeing the feedback from some of these different songs. We wanted to just experiment a bit and try some new things and just see how they come up," he said.
Looking to the future Shannon would love to collaborate with Aussie singer-songwriter Sia, who has not only become a hit worldwide through her solo work, but has written tracks with some of the music industry's biggest names including Eminem, Rihanna, Beyonce and Katy Perry. His admiration for the talented artist has led to the inclusion of her recent hit song 'Chandelier' in the 'We Only Live Once' tour set list.
"I really like her voice," he said.
"I think she's a genuine 'singer' singer. She sings her heart out and I think that's great and I really admire that in her and she's a great songwriter as well so I'd love to get the opportunity to work with her."
Shannon Noll will be performing at Rooty Hill RSL on Friday, November 21. Tickets are $40. Call 9625 5500.