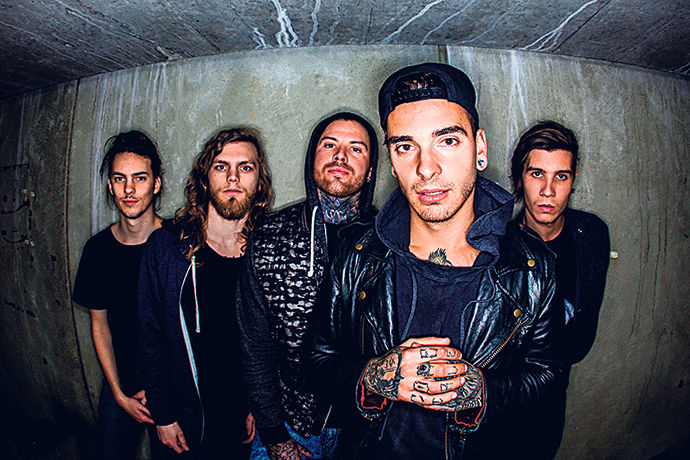 Melbournians Dream on Dreamer have been making plenty of waves in the world of metal and hardcore.

They've played at Soundwave Festival, toured the world alongside some of the heavy weights of the genre, including Avenged Sevenfold and The Devil Wears Prada and now the guys are hitting the road again to celebrate the release of their latest single 'Darkness Brought Me Here' which is the first to feature new bass player Chris Shaw, formally of House Vs Hurricane.
The single was produced/engineered by Dave Petrovic, who has worked on more than 500 singles, EPs and albums over the last 20 years.
Penrith will get its chance to see the guys in action when they take to the stage at the Tatts this September. Fans of hardcore will be in their element with Dream on Dreamer's musical mix of no holds barred in your face aggression and emotion filled lyrics.
The guys will be joined by Young Lions, Void of Vision and Drowning Atlantis for this free gig.
Dream on Dreamer will be at Tattersalls Hotel on Friday, September 26. Entry is free. For more information call 4732 6373 or visit www.tattersallshotelpenrith.com.au.