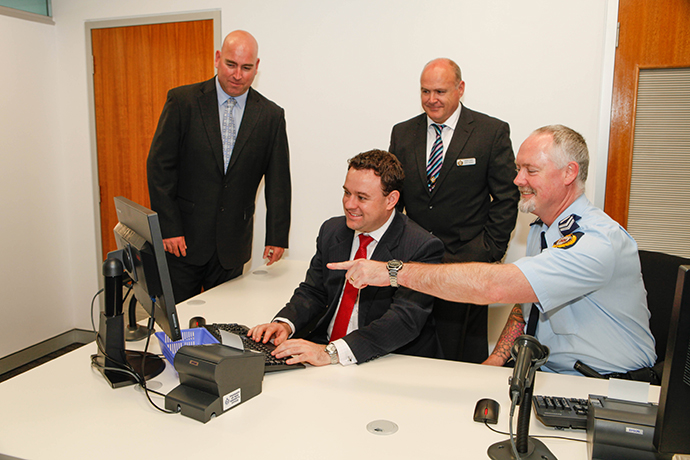 Local residents appearing for jury duty at Penrith Courthouse are now to experience service of the like that has not been seen in 20 years, after a $4.2 million State Government upgrade to the jury system.

The service, which previously was dominated by paper files and letters, is now run by an online management system that Member for Penrith, Stuart Ayres, says is bringing the jury process into the 21st century.
"After we have just had a massive upgrade to our court space here, having this technology upgrade is great. It is about making it easier for people to be part of the jury system," he said.
"While we are upgrading and improving some of the more visible infrastructure, a good government will always look to improve the efficiency of its systems and how people interact with it."
Prospective jurors now have a secure online profile, where they can update their details or apply to be excused from the comfort of their own home and computer. Jurors can opt-in to be contacted by text or email with court date reminders and other information.
"The new system makes it simpler, faster and easier for people to be processed when they attend court for jury service," Mr Ayres said.
"When they arrive at court, they will be able to check in electronically and receive a juror card, which is similar to an airport boarding pass."
Rejoicing over the change is not only prospective jurors but all those who work within the judicial system, including Sheriff Offices across the state.
Graydon Pearce of Penrith Sheriff's Office said the old system was a cause of frustration.
"The old system can be likened to the abacus, where being able to use this new system is like being handed a calculator. In the face of the public it is so simple and easy to use," he said.