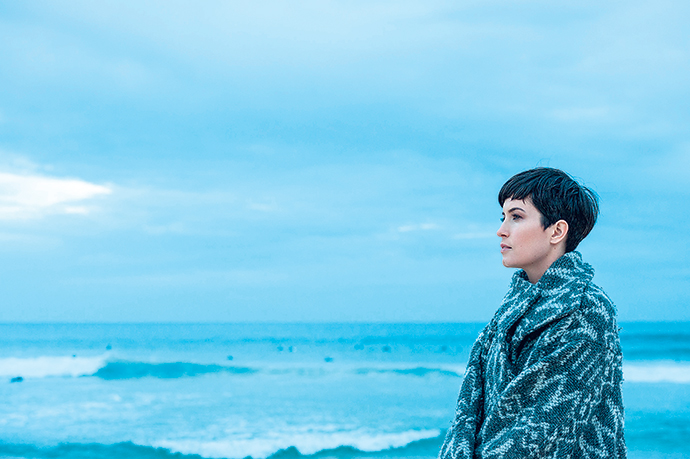 With such acclaimed songs as 'Scar', 'Steer' and 'The Special Two', there's no doubt that the ARIA award-winning Missy Higgins knows how to write a song that strikes an emotional chord with her audience.

However, for her latest release 'OZ', Higgins has turned her attention to a disparate collection of Australian songwriters – from the iconic (Paul Kelly, Slim Dusty, The Angels, Divynils and Icehouse) to the eclectic (The Drones, Something For Kate, Blackeyed Susans and Perry Keys). The results are astounding.
Her version of the mesmeric Drones track 'Shark Fin Blues' alone will leave you gobsmacked.
If the new album wasn't enough, Higgins has also coupled it with a book of sprawling and engaging essays that reflect on her associations with each song on the album – creating a much more personal experience akin to pouring over lyrics and liner notes for a deeper understanding in the vinyl heyday – something that is increasingly rare in the age of digitised music.
Higgins admitted that the idea for the album and book had been germinating for quite some time.
"It is quite a relief to have it all finished because it has been quite a long time coming," she said.
"The idea started in between my second and third album (2007's 'On A Clear Night' and 2012's 'The Ol' Razzale Dazzle') and then when it finally popped up again it really felt like it was the right time to tackle it.
"The idea for the book kind of evolved naturally with the album. I had an idea to write a book – a memoir – but then I came to the conclusion that I'm not really old enough for that stuff yet. But I really wanted to dabble in writing some more and so it seemed like a perfect fit. The book hopefully gives people a deeper experience and delves a little bit more into my upbringing and how I came to choose the songs that ended up on the record."
The brilliance of the album is that while Higgins has turned her talents to some of Australia's best-loved songwriters, the album never comes off as sounding overly sentimental, as she didn't necessarily want to pick the most obvious choices.
"While there are some icons, like Slim Dusty and The Angels on there, I didn't necessarily want to go for the obvious choice," she said.
"It was more about finding great Australian songs that really spoke to me in a way that I felt I could re-interpret them because I'm always really inspired by cover versions of songs that have that effect on me and make me see the song in a different light."
While Higgins said the project's title was an obvious nod to the location of the writers interpreted, it also had a second meaning.
"I like the idea of songwriters being like the Wizard in 'The Wizard of Oz'. Some people think we're special people who have special powers but we're really just scared little people hiding in a backroom somewhere, working like crazy to make sure we don't get found out," she said.
Aside from the eclectic cast of characters that form the inspiration for OZ, Higgins also enlisted the formidable talents of the likes of Kate Miller-Heidke, Amanda Palmer and Dan Sultan (whose track 'Old Fitzroy' also gets the 'OZ' treatment).
Acclaimed US songwriter/producer Jherek Bischoff (Amanda Palmer, David Byrne, The Kronos Quartet) oversaw the production duties.
"Working with Jherek was just incredible," Higgins enthused.
"He's come up with these incredibly beautiful string arrangements for the album and just watching him work was really quite inspiring."
All of this creative output doesn't end with the album and book either, as Higgins is expecting her first child in January next year.
"Yeah I'm quite pregnant now, but by the time the tour wraps up I'll be extremely pregnant so, hopefully I'll get the chance to sit back and reflect on everything for a while before a whole new adventure begins in January – it's very exciting."
Missy Higgins will be performing at The Joan Sutherland Performing Arts Centre on Tuesday, October 7. Tickets are $59.90. To book or for more information visit www.jspac.com.au or call 4723 7600.