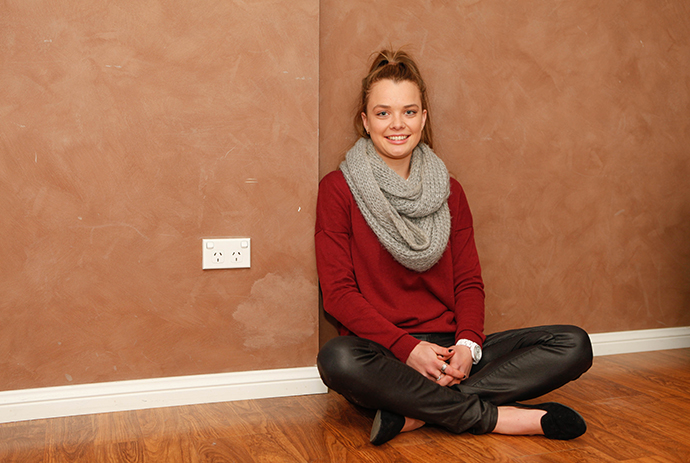 More than 300,000 Australian teenagers will give up one of their creature comforts this weekend, whether it be food, furniture or technology, for World Vision's 40 Hour Famine.

In a bid to raise funds and awareness for children living in poverty throughout the world, a number of local schools and teenagers will be taking part in the annual event.
Larissa Canning, 18, is an Emu Plains resident who is giving up the privilege of sleeping in her own bed, sitting down at the dinner table or relaxing on the lounge for the weekend to remind herself and others that there are people out there doing it tough.
"I am studying social work at Uni and I am learning a lot about underprivileged people. It has made me realise how unappreciative we are of everything we have," she said.
"We take getting home and getting into bed for granted. I practically live in my bed so it is going to be hard. Sleeping in a bed can mean a lot to someone who doesn't have one."
Ms Canning is hoping to raise $500 for World Vision by giving up furniture and has almost met her target.
World Vision's 40 Hour Famine is in its 39th year.
"After nearly 40 years, it's heartening to see young people still motivated to tackle poverty and hunger head on by participating in the 40 Hour Famine," World Vision Australia's Chief Executive, Tim Costello said.
Funds raised this year will go towards food security projects in Rwanda, Ethiopia, Malawi, Tanzania, Uganda, East Timor and Nepal.
Visit 40hourfamine.com.au for more information or to donate.