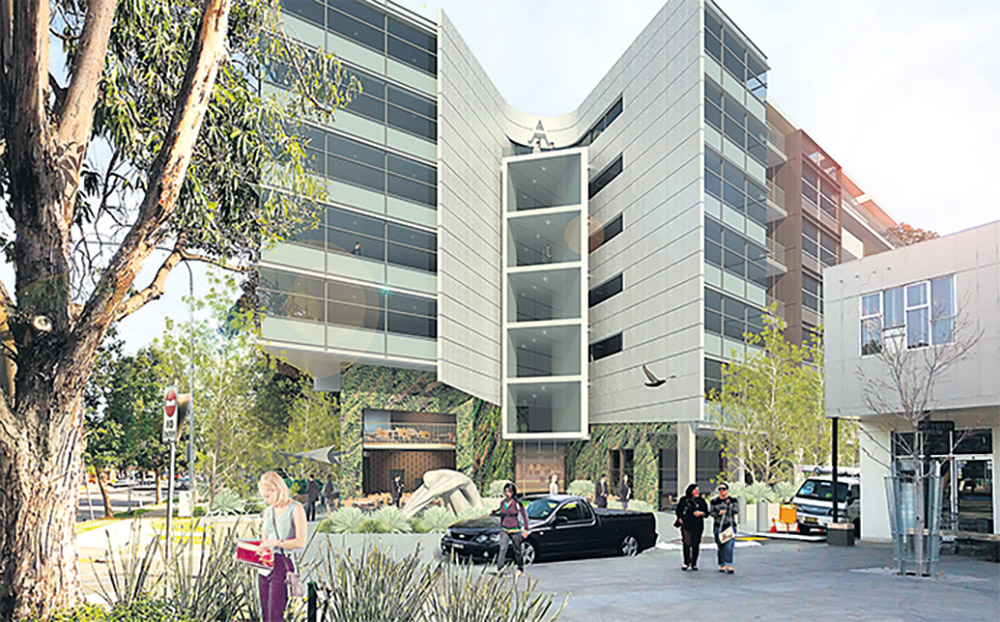 In a massive coup for residents who wish to live in Penrith CBD, Astina apartments have been given the green light to proceed with their plans to build brand new apartment living, right in the middle of town.

Earlier this year Stimson and Baker Planning approached Council on behalf of Astina Apartments regarding purchasing 21-25 Woodriff Street, Penrith for a mixed use development.
The site is currently used for overflow car parking, but has great potential due to its prime location near Memory Park and proximity to the main shopping strip.
On Monday evening, Councillors voted unanimously for the next stage of planning to proceed, agreeing that the development would bring something unique to Penrith.
"This is a great development. Seven storeys of apartment living, a pool, shops – it will be a great opportunity for Penrith," Cr Mark Davies said.
Cr Marcus Cornish agreed that Penrith was the big winner from the project.
"This proposal is outstanding," he declared.
"All future buildings in Penrith will be measured against this proposal."
Consultant town planner for the project Warwick Stimson from Stimson and Baker Planning said that the development is a very exciting opportunity for Penrith.
"Astina are an established accommodation provider in Penrith," Mr Stimson said.
"The proposal includes 42 units across seven levels, designed by local architect Peter Morson from Morson Group.
"It will provide much needed accommodation for up to 170 visitors to the city, along with an additional restaurant offering at ground level and a small component of commercial office space."
Up to 50 construction jobs and 40-50 direct ongoing jobs will be created by the development, which will activate the eastern end of the Penrith CBD, providing the potential for increased trading opportunities for existing restaurants and businesses in the area.
Subject to property negotiations with Penrith Council, the project is anticipated to commence construction by the middle of next year.
Wentworth Community Housing was also interested in the site but Council is now in discussions for the organisation to build elsewhere in the CBD.
Monday night's approval came after a slight delay when Councillors refused to rubber stamp the development at a meeting earlier this year.