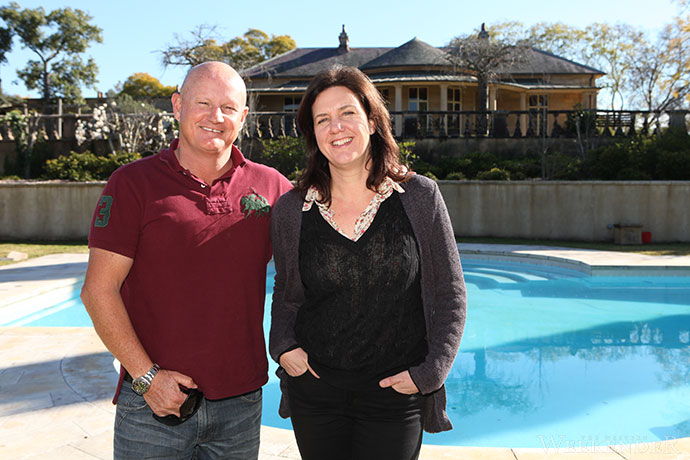 The Fernhill Picnic Races are set to become a Penrith tradition after Penrith Council last night approved the event for five years.

Council was asked to consider a proposal to allow the Races to run for another five years, with a yearly review of the event to address any issues that might arise.
Organiser Brenda Tripp spoke of how the Picnic Races were an asset to Penrith, Mulgoa and broader western Sydney.
"On November 9 last year we held the first Fernhill Picnic Races, which was also a first for Sydney. The positive feedback we got from that event was very affirming," she explained.
"The Picnic Races celebrate the history of Fernhill Estate and the region. And it supports local businesses – last year the hairdresser's at Mulgoa couldn't keep up with the demand."
This year discounted tickets will be offered to Mulgoa residents to encourage local participation in the event.
The Mulgoa Progress Association also expressed its support for the Picnic Races.
"Contrary to popular belief, we do support the Picnic Races. Last year it was an enjoyable day for a wide range of people," spokesperson Peter Harvey said.
Mr Harvey said there were some concerns about wet weather and what impact this could have if cars are parking in the historic estate's scenic paddocks.
"After last year's dry weather they have sensibly pushed the event a month back. The other issue though it wet weather and what impact traffic may have on the grounds. It's not a deal breaker but we'd like to know what the plan will be," he said.
Councillors Karen McKeown and Marcus Cornish expressed concerns that the event should not be approved for a blanket five years but should be approved for smaller increments.
"I do struggle with the five year approval which is why I won't be supporting the recommendation to approve the Races," Cr McKeown explained.
The Races were approved 10 votes to two.