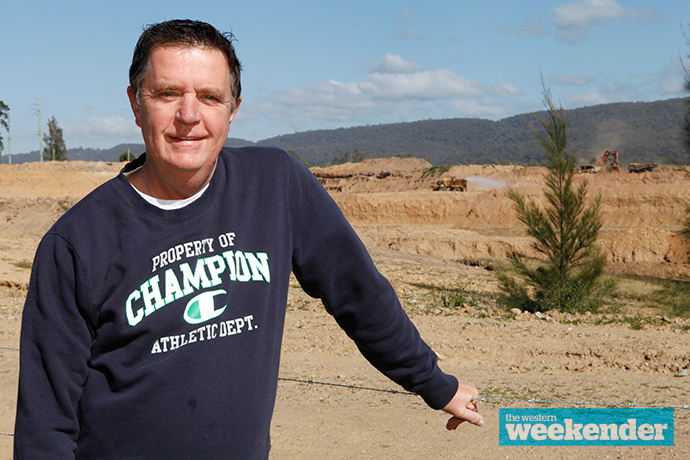 Penrith Councillor Greg Davies is calling for the merits of a bridge from Penrith Lakes to Emu Plains to be investigated as the Lakes Scheme draws to an end.

"I think that a bridge would open up some of the development opportunities surrounding Penrith Lakes," he said.
"A bridge could also act as a flood evacuation route, particularly given the increasing traffic pressures placed on Jane Street. Another evacuation route would certainly benefit the residents of Emu Plains and Emu Heights."
Cr Davies also has the future of the already busy Castlereagh Road in mind.
"The traffic pressures on Castlereagh Road are also only going to increase as our population expands, again warranting an investigation of what benefits a bridge would bring," he said.
The Penrith Lakes Development Corporation has already indicated that mining at the site is coming to an end, and has submitted plans to Penrith Council for subdivision of several land parcels that could one day accommodate housing.
"I don't think a bridge is going to happen in the next two years or so, but it is important that Council has a stance on what could be a key piece of infrastructure as the final stages of planning take place," Cr Davies added.
"It should definitely be on Council's agenda."