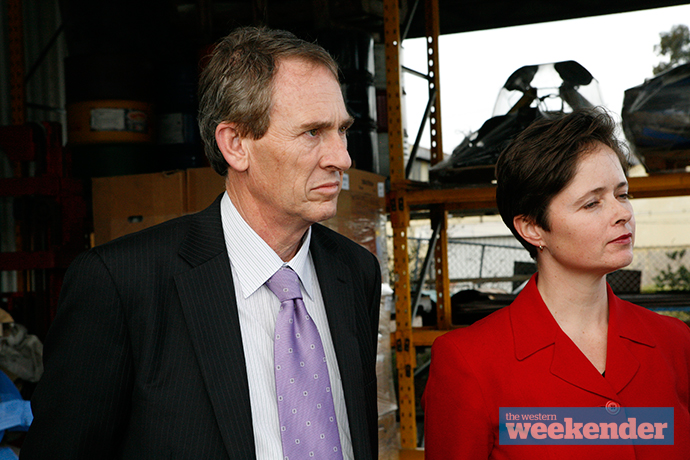 The political career of State Londonderry MP Bart Bassett is in tatters after being drawn into an Independent Commission Against Corruption (ICAC) investigation into political donations.

Mr Bassett stood aside from the Liberal Party on Wednesday afternoon, saying he was, "not prepared to allow this to become a distraction for the Liberal Party or the Government".
"This morning the ICAC extended its inquiry to look into whether Buildev sought to influence me in my former role as Hawkesbury Mayor," Mr Bassett said in a statement.
"I reject this allegation and I look forward to my opportunity to clear my name."
On Friday, Mr Bassett will appear at ICAC to defend claims that there is a link between an $18,000 donation originating from Boardwalk Resources to his 2011 election campaign; and his decision as Mayor in late 2009 to use his casting vote in a Council meeting to support a seniors housing development in North Richmond by Buildev.
Boardwalk Resources and Buildev are both owned by Nathan Tinkler. Political donations by developers were banned in 2009.
Though he has not been drawn into commentary about his decision to approve the seniors home, Mr Bassett oddly tweeted on May 1, prior to the allegations being aired, that he was: "Very proud of [the] nursing home at North Richmond which officially opened today. Nothing to hide about a great decision."
Mr Bassett informed Premier Mike Baird of his decision to stand aside, and it was accepted.