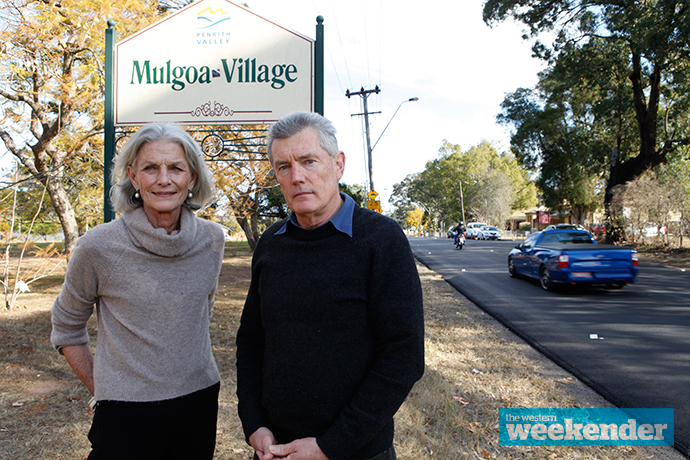 The historic Fernhill Estate is planning to hold its second Picnic Races event in October, but local residents are concerned about possible environmental impacts.

Last November, the sprawling Fernhill Estate held its inaugural Picnic Races event, attracting crowds of between 6,000 and 8,000.
Owners, the Tripp family, are now seeking Council permission to hold the event once a year for the next five years.
"We hope that the Picnic Races will become a fixture on the racing calendar… and provide something unique for Penrith, Mulgoa and greater western Sydney," Brenda Tripp said.
But, with up to 10,000 people proposed to attend, Mulgoa residents are concerned.
"Say it quickly and the Picnic Races sound like a great idea, but view them in context of the environment and potential subdivision of the Eastern Precinct of Fernhill and issues quickly emerge," explained President of the Mulgoa Progress Association, Peter Harvey.
"It is one event and people cannot be silly about this, but residents don't support the event proposal in its current form."
He said that last year, dust and damage by cars parked on the heritage listed property was a real concern.
"No-one can control the weather but I cannot see how Council could approve the races for five years without knowing any of the weather conditions," Mr Harvey said.
"There was also litter left at Fernhill such as cigarette butts, which according to Clean Up Australia is the second most prevalent form of litter, and is very difficult to clean up."
He said that ultimately residents want to see issues surrounding the proposed subdivision and development of the Eastern Precinct of Fernhill resolved before long term approval for events is given.
"You just don't know how long the owners are going to be around. The focus should be on what is happening with the subdivision as we are expecting a development application shortly. Once that matter is sorted then Fernhill should look at events," he said.
But Mrs Tripp said that the two matters are "completely unrelated".
"The five year approval of the Picnic Races relates to our licence to hold a racing event. The licence was granted for six years and given that it will be the same event it makes sense not to tie up the resources of the NSW Heritage Council and Penrith City Council by submitting yearly applications," she said.
"Last year was the inaugural event and we are making two major improvements to deal with possible weather conditions.
"The event is proposed for three weeks earlier to avoid any unseasonally hot, dry weather. We are also going to use shading structures and the lawns of the central precinct will be grassy and green as we have installed irrigation."
The application is currently on exhibition at Penrith City Council's website.