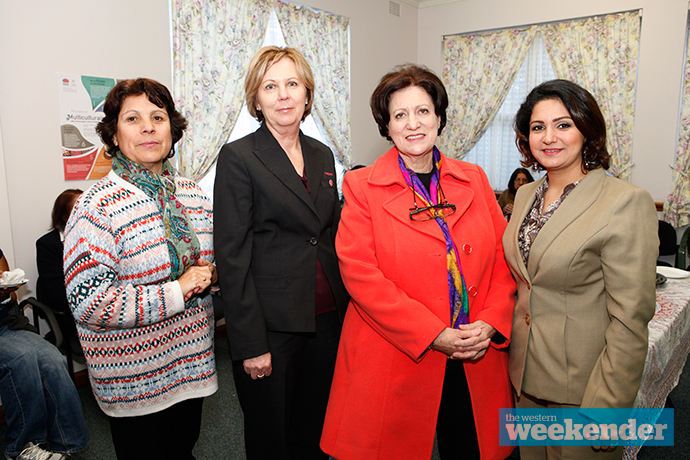 A new program focused on improving the health and wellbeing of the growing community of Iranian women in Penrith was launched this week.

The specialised health program was born out of a partnership between the Penrith Women's Health Centre and Nepean Migrant Access, with funding from Medibank Community Funds, and was launched on Wednesday.
"The Iranian community in the Penrith LGA is emerging and numbers are growing quite quickly. It is a young community in the area and with the help of community members, we were able to contact the community and ask them exactly what they want," said Nepean Migrant Access' Laura Sardo.
"It was quite clear that self care and health issues were low on the agenda of Iranian women, who often think about and care for their families before themselves."
The six month program will target specific physical health, mental health and fitness issues faced by Iranian women in the community by offering individual health assessments, with the assistance of a bilingual translator, talks, fitness classes and even healthy cooking classes.
"The important thing about this being a six month program is that during this time women can get in touch and develop knowledge about their own bodies. Then we have the opportunity to reflect and incorporate new habits and gain skills but importantly will have the time to develop strong friendships," said Penrith Women's Health Centre's Aurelia Gallardo.
"We know as migrant women coming into a different community, isolation presents a lot of risks to our health – if we feel sad, our health will go down."
Through the program, women will have easier access to other health and mental health services.
"One of the good things about the Women's Health Centre is that we are women's health experts. We specialise in women's health and needs," Ms Gallardo said.
It is hoped that the program will not only assist the health of Iranian women in Penrith in the immediate future but as a community development program, will assist the community in the long term.
The program, which begins on Monday, is one of 42 programs supported by Medibank Community Funds and was chosen from over 900 applicants.