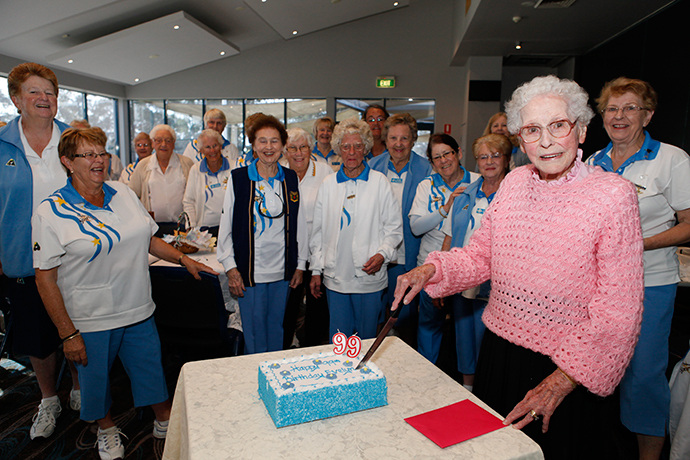 Today (Friday, May 30) is the birthday of Evelyn Hitchenson, a 99-year-young beauty who has a long and special history as a member of the Kingswood Women's Bowling Club.

Ms Hitchenson has been a member of the local club since 1986, which she joined after developing a passion for all things bowls, which she attributes to her late husband, Fred Hitchenson.
"I was a widow and the boy next door asked me to marry him – he was totally blind. A lovely, lovely man," she said.
"He was a blind bowler and just for something to do, he asked me to go and watch them play blind bowls. I didn't know a thing about bowls but I was sure you couldn't play them blind."
She soon found out that playing blind bowls was more than possible, in fact, her future husband was more than capable – he was a champion.
He proposed one day when they were visiting exhibition homes together in Penrith.
"It turned out to be the happiest 36 years of my life, and for him too. I devoted my life to him," she said.
The club celebrated the milestone birthday on Tuesday, May 27, to show their oldest member just how special she is.