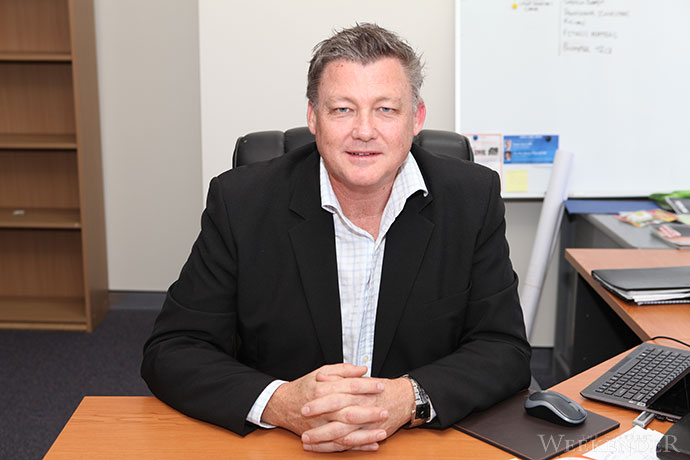 Former Lindsay federal election candidate Andrew Wilcox says he feels used by Clive Palmer and regrets ever standing as a Palmer United Party (PUP) candidate.

Mr Wilcox's stunning comments come as he tries to protect his reputation over an unpaid bill to a Hawkesbury-based signwriter who printed his election corflutes.
Freestyle Signs is owed $2,475 for printing the materials for Mr Wilcox ahead of last September's election, a bill Mr Wilcox said PUP is responsible for. PUP denies this, saying Mr Wilcox overspent a $10,000 allowance provided by the party and it was his responsibility to pay for the signs.
Mr Wilcox, a Penrith-based businessman, said PUP had agreed to pay for corflutes outside of the $10,000 allowance.
The saga over the unpaid bill has added to Mr Wilcox's anger in relation to the fallout following last September's election.
"I think he totally misrepresented what Palmer United stood for," Mr Wilcox said of Clive Palmer.
"If I have let anyone down please accept my apologies as this was not my intentions.
"I have been caught in the middle of a unorganised party with the wrong intentions for the local community."
Mr Wilcox achieved a reasonable result at the election, securing 5.2 per cent of the vote, more than two per cent clear of the Greens.
But he is unlikely to return to politics, saying the experience has left him totally drained.
"This whole affair post-election has left me both mentally and financially drained and has caused me grief with people and businesses that supported me during the campaign, which I would like to thank again for their help and support but unfortunately some of those relationships have turned sour," Mr Wilcox said.
Mr Wilcox said he has not heard from Mr Palmer since the election and feels that he was "cannon fodder" for his senate fight.
"It has opened my eyes up that running for politics is not for people who do not want to be career politicians and learn how to play the games," he said.
Mr Wilcox said if PUP remained adamant that it would not pay the outstanding $2,475 to Freestyle Signs, he would provide the payment to clear the matter.
A spokesperson for the PUP said it was definitely "up to Andrew" to sort out the unpaid bill, and that the $10,000 allowance given to candidates definitely included the cost of corflutes.
The spokesperson said that Mr Wilcox attended a budgeting session in relation to the election but had overspent his allowance.
In a late development on Wednesday, radio station 2UE said it had paid the $2,475 bill via its breakfast show.
Breakfast host John Stanley said he felt for Mr Wilcox and would forward the bill to Clive Palmer.